Malcolm Taylor and Associates
RUBY Fashion Store
4 Teed Street Newmarket Auckland
Commercial
RUBY is a store that produces high quality NZ designed garments for young career orientated women who celebrate vitality, healthy living and these garments are designed for a confident, assured clientele.The brief was to pare back the palette and improve... Read more
RUBY is a store that produces high quality NZ designed garments for young career orientated women who celebrate vitality, healthy living and these garments are designed for a confident, assured clientele.

The brief was to pare back the palette and improve store efficiency, display space and storage. We chose a smoked engineered oak floor to provide a sense of warmth and comfort with white blonded strand board for all fitting rooms, shelf units and the central counter - an honest material finished in a layered lace like finish. White to remain neutral but yet supportive to the richness of the stores products.

The new fitting rooms have been orientated 90 degrees to the original and run along each long wall of the store. Now with a sparse open feel, these rooms have assisted in store service, shrinkage and have allowed us to provide two extra rooms.
The end wall is a full height and mirror clad, concealing the stock room access door while also giving a sense of spaciousness to the main viewing space.

A central, simple white Barcelona stool is also available for onlookers.The relocation of the fitting rooms also has allowed the stock room to be reorganised to double its capacity and efficiency with a minimal loss of 2.5m² of retail space. This has allowed a double racking system and room to move.

By removing the store's original dominant metal panel clad wall (that ran the length of the shop), we have also added a further four meters of product display to the store. This has also focused the customers' eyes on the prize.The central counter has been pared back with easy to manage sliding glass top display drawers. This again allows for simple quick revolving themes to be presented to return customers.
Awards
2012 –

DINZ Best Design Awards, Spatial Design Retail Environments: Bronze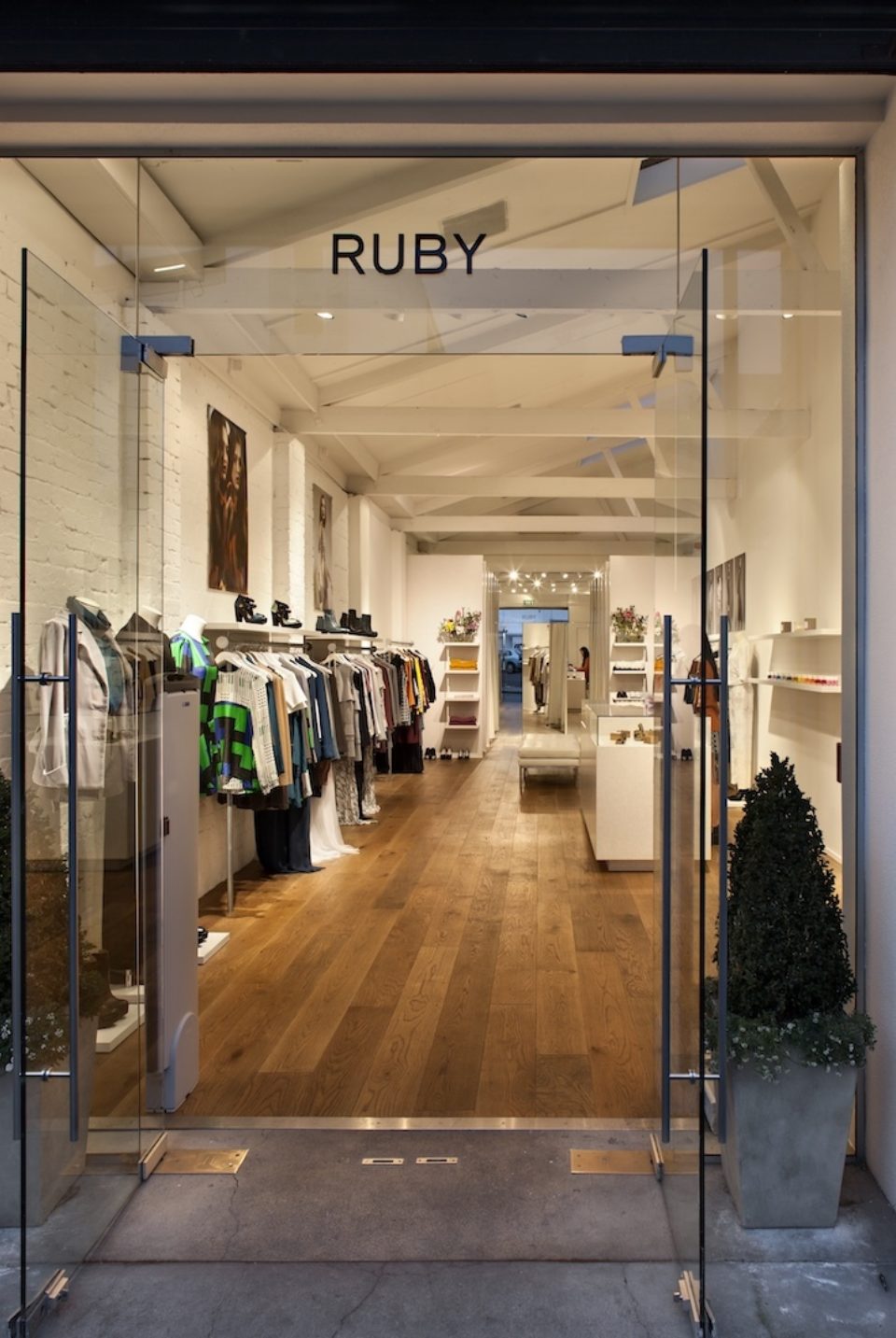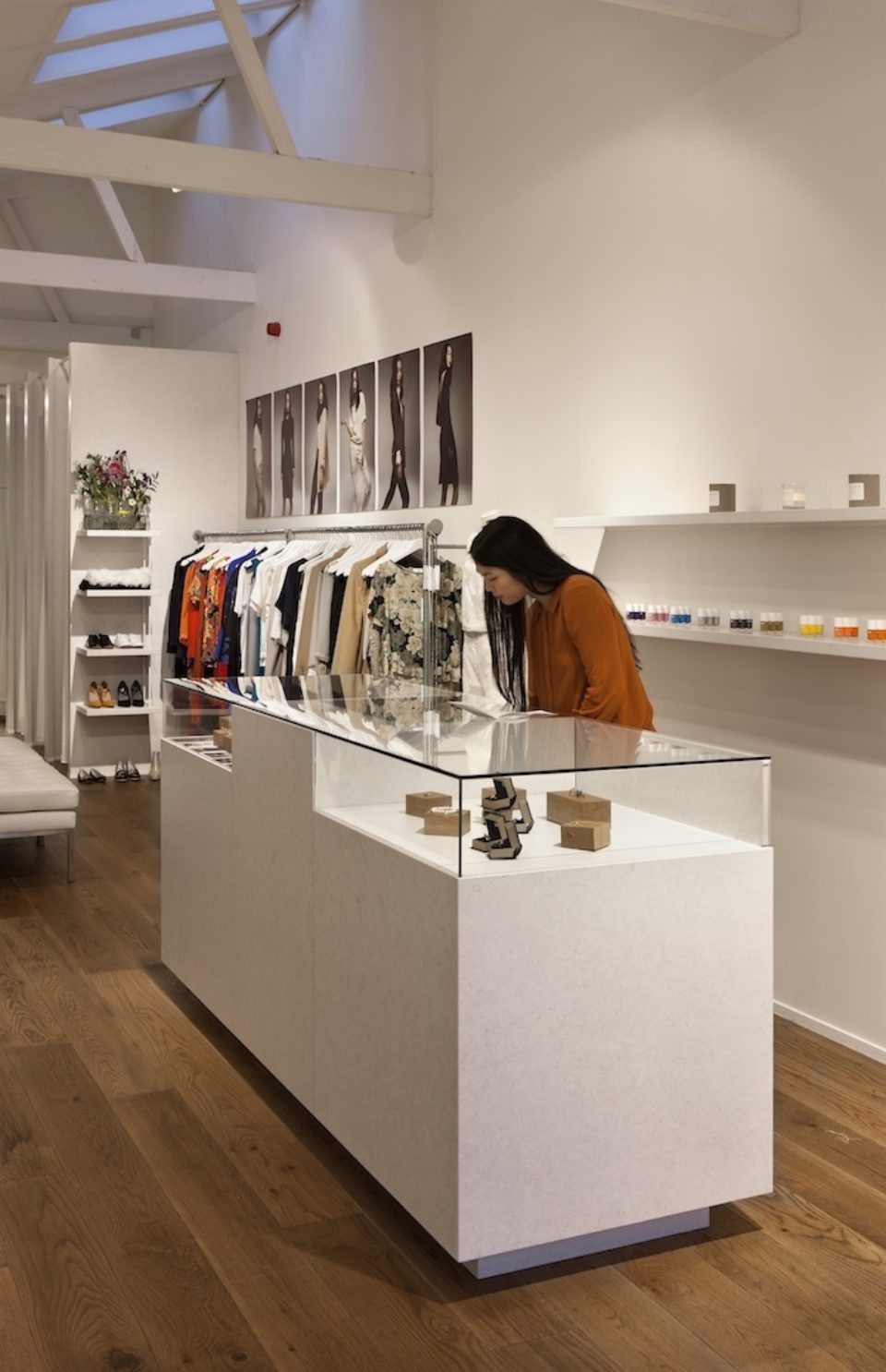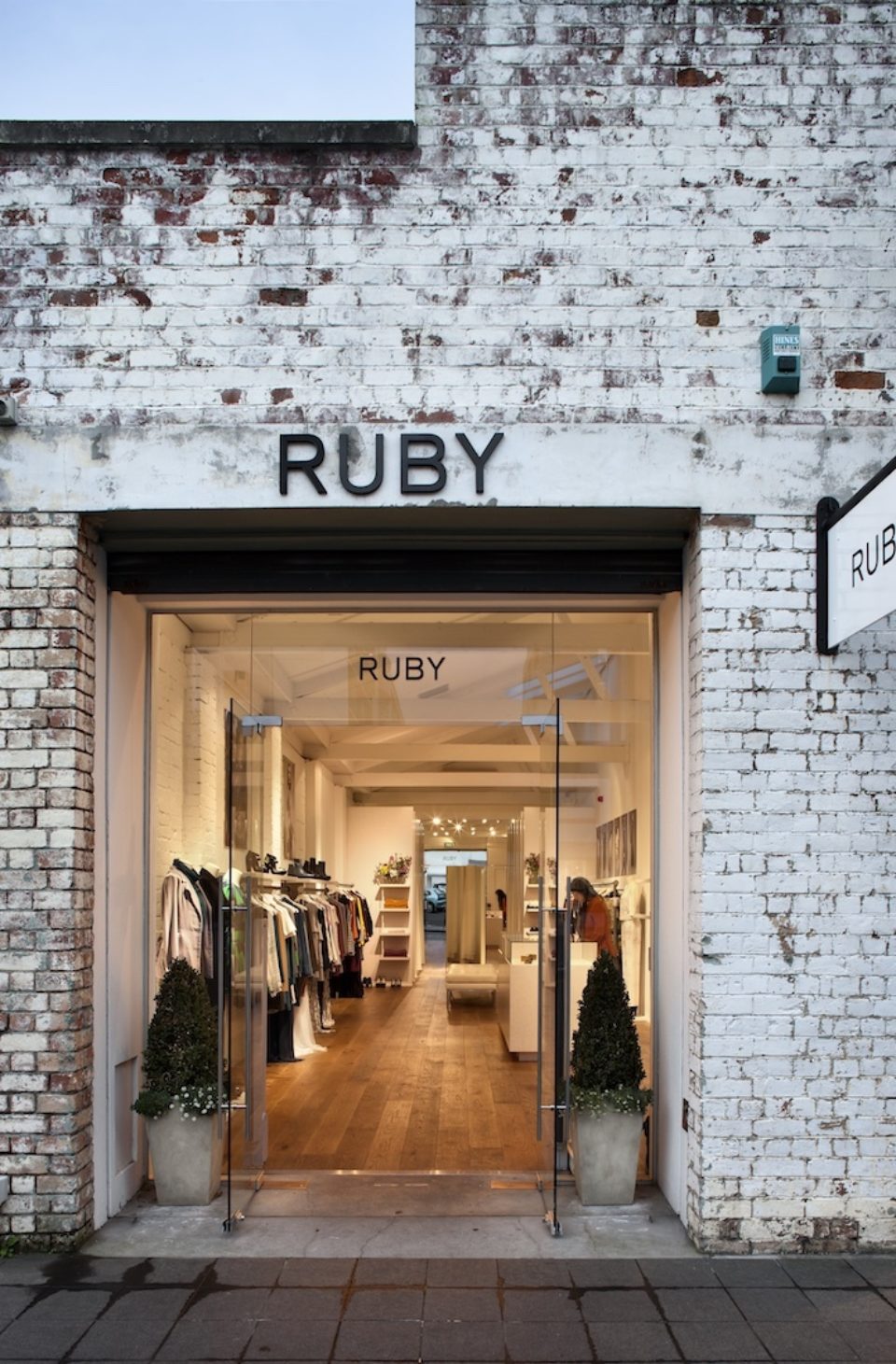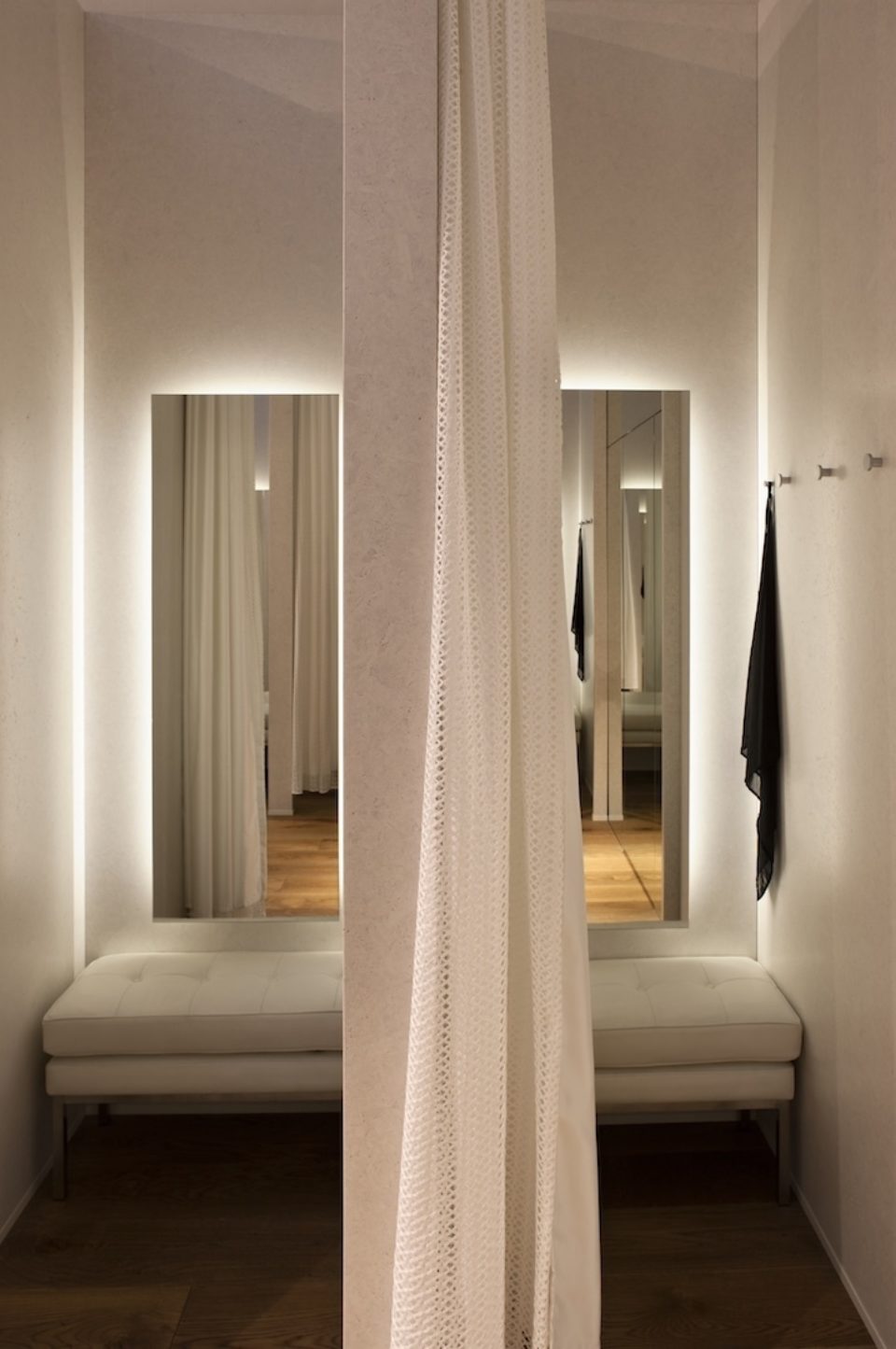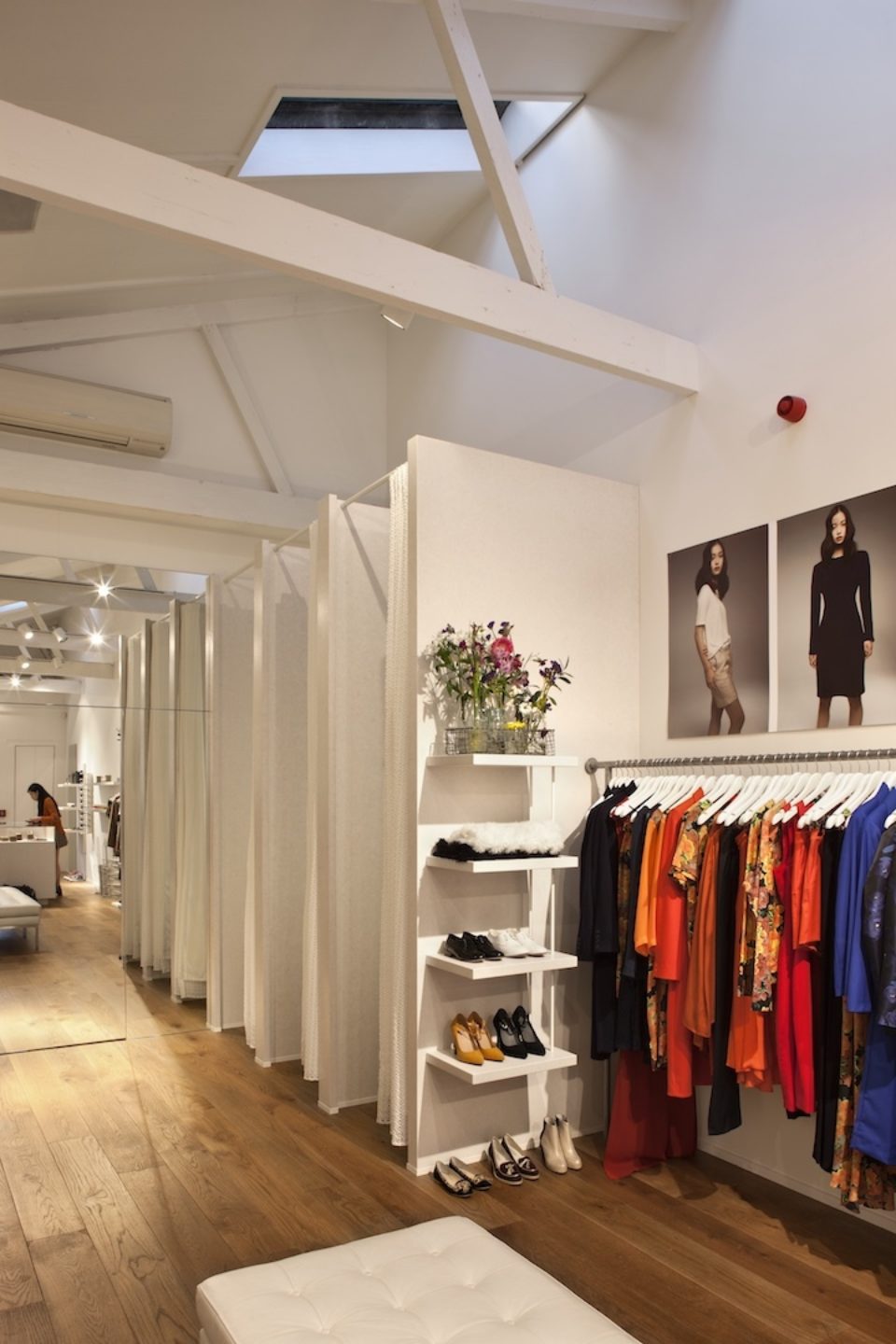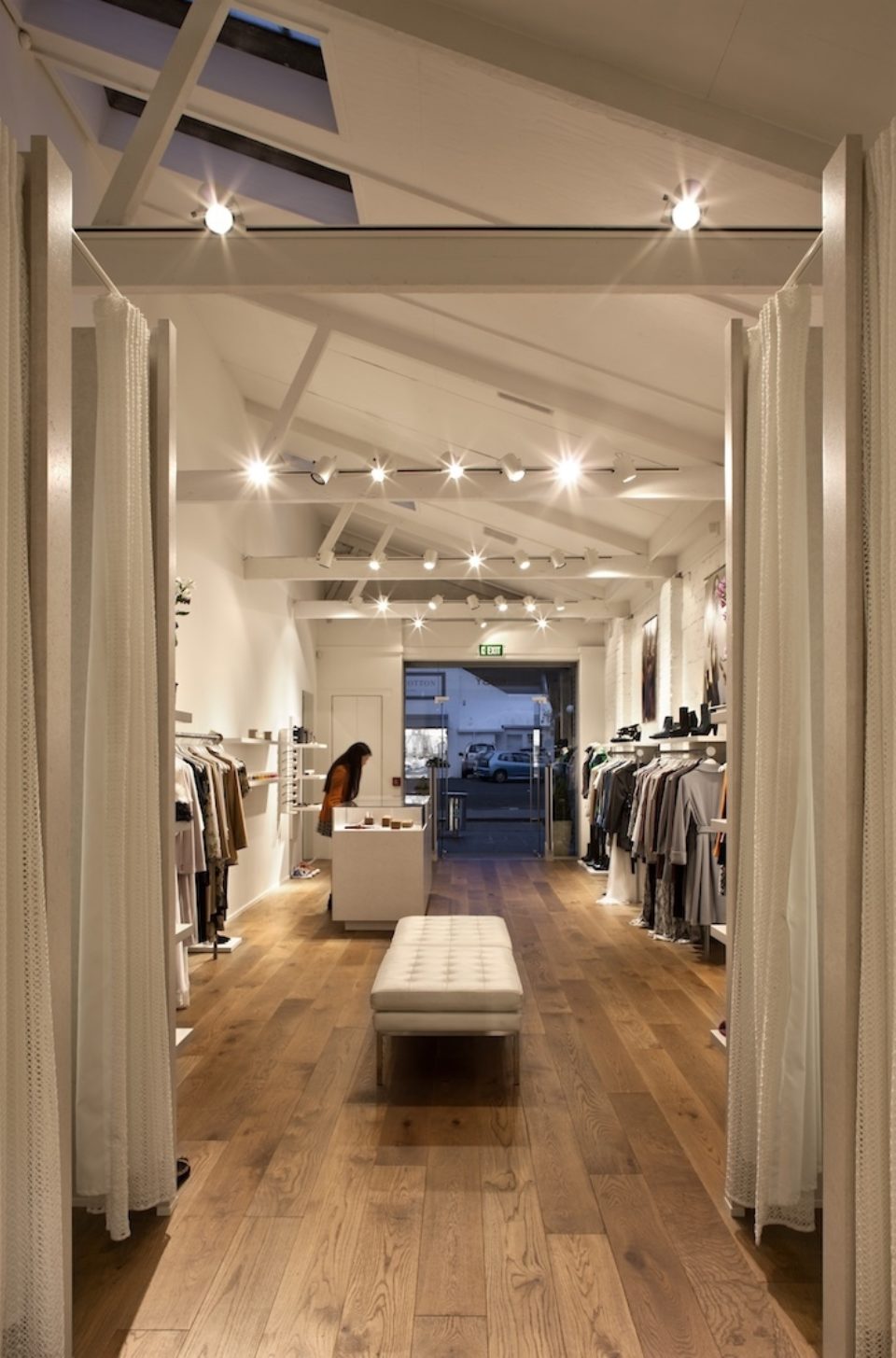 Our client says
I have worked with Malcom both personally and commercially and find him to be of high standard and easy to work with. He listens to your ideas and responds to the brief with an incredible eye for best use of space.
– Christine Sharma