Malcolm Taylor and Associates
Big Sky Farm House
Kaihere, Morrinsville
Residential
This project took 3 years of Planning before the client walked the site with us. A gentle sloping open expansive plot overlooking the Alluvial Firth of Thames basin that string together many Diary Farms between Kaihere & Thames. The vista... Read more
This project took 3 years of Planning before the client walked the site with us. A gentle sloping open expansive plot overlooking the Alluvial Firth of Thames basin that string together many Diary Farms between Kaihere & Thames.
The vista stretches from the Coromandel & Kaimai Ranges to the North, taking in Te Aroha & is the site settles below the Maungakawa Ranges to the South.The client wanted a house of Concrete, timber , steel & Glass. It had to be fun, relaxed & love to cook & entertain. This is a very active family & have four generations that connect to the local community.
The house needed to be affordable & we discussed how to achieve this. Open to new construction techniques, & commercial detailing meant the design moved outside NZBC acceptable solutions & with the use of Metalcraft composite panels, the house roof & walls become a key to meeting the budget. This allowed the construction program to be reduced through prefabrication.

This also has allowed the house to remain simple in form,warm & quiet ( with double the required insulation provided). The dark exterior cladding recedes into the landscape & has minimal thermal bridging. A highly insulated polished concrete floor creates a vey large heat sink & a casual robust feel to a Modern Country Home.
The Plan form, lays all the social spaces to the North & wraps the sleeping spaces at each end. The study to the East & the Family room to the West act as circulation spaces to serve the bedrooms.

The garage & mud room are an annex to the rear of the building, with large areas for storing sports equipment & gear associated with running a farm.
Skylights,& a sheltered entry were part of the brief. The entry to the South is concealed by two large man made berms of earth, relocated from nearby topsoil. This along with the garage Tilt slab, helps to reflect wind & noise from SHW 27.
The Kitchen is the heart of the house & connects to the large dining table, seating & external fireplace courtyard. This has created a special Home that feels peaceful & relaxed.
Awards
2015 –

NZIA Waikato/BOP Branch Award, Residential

2015 –

NZIA Waikato/BOP Branch Award, Interior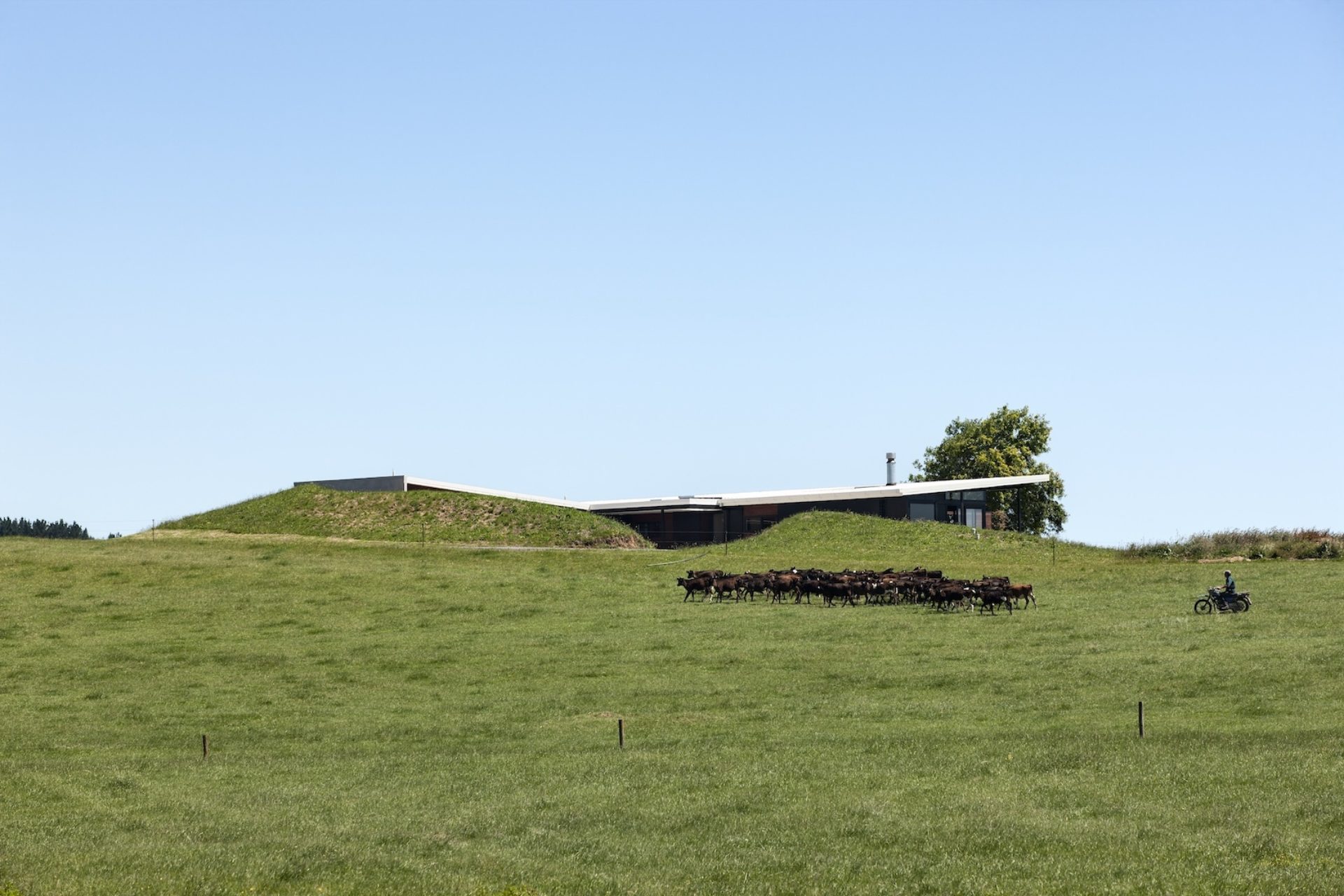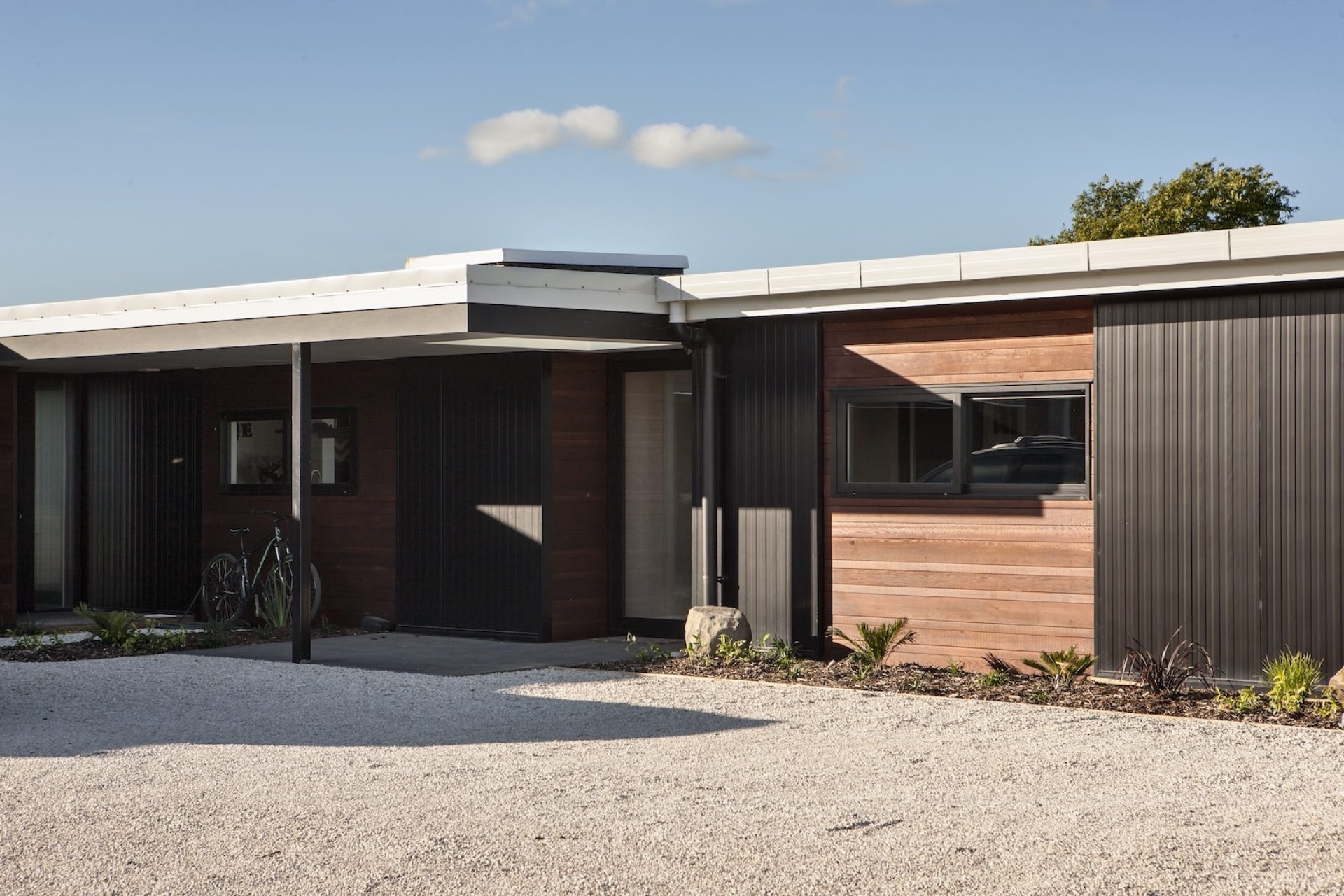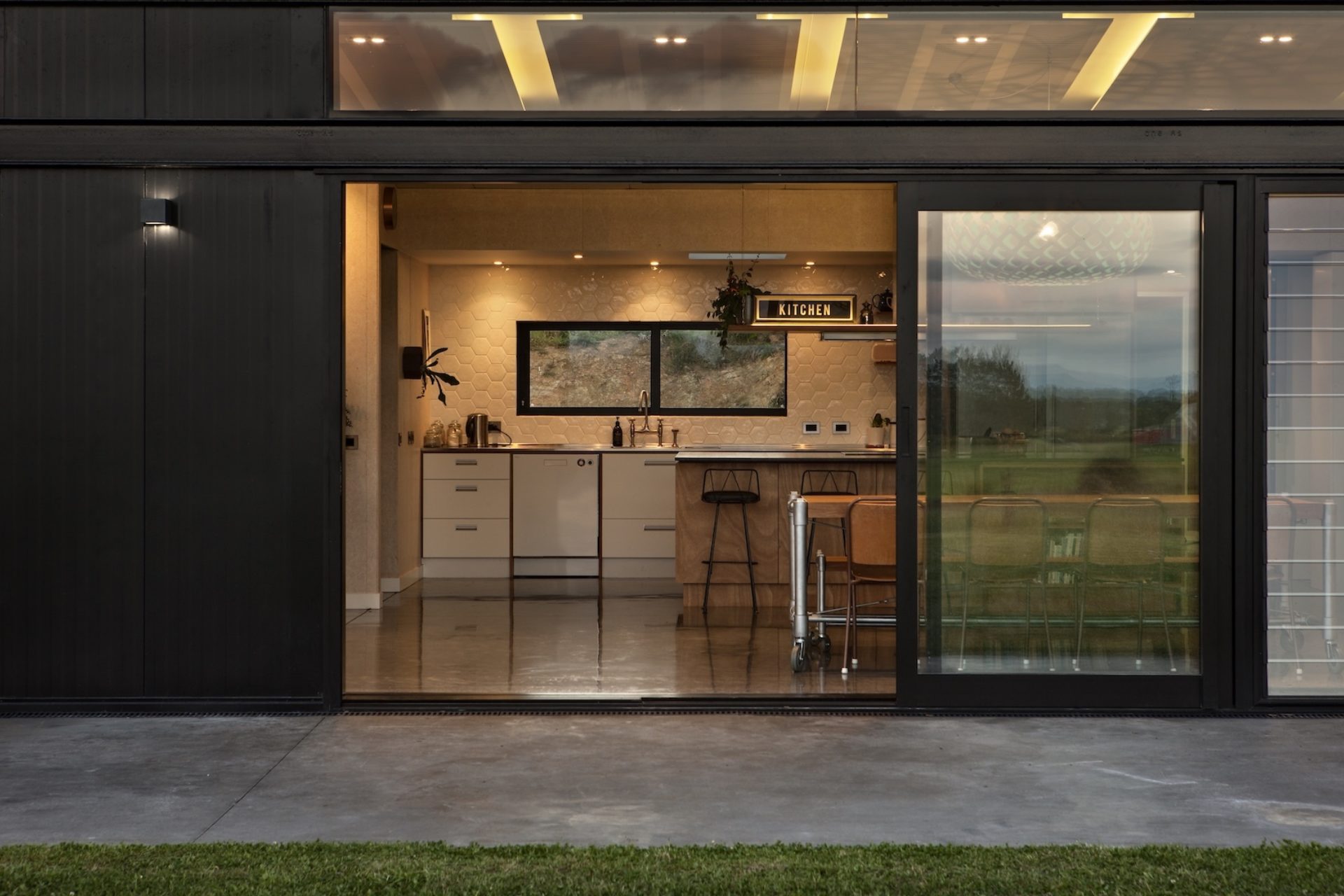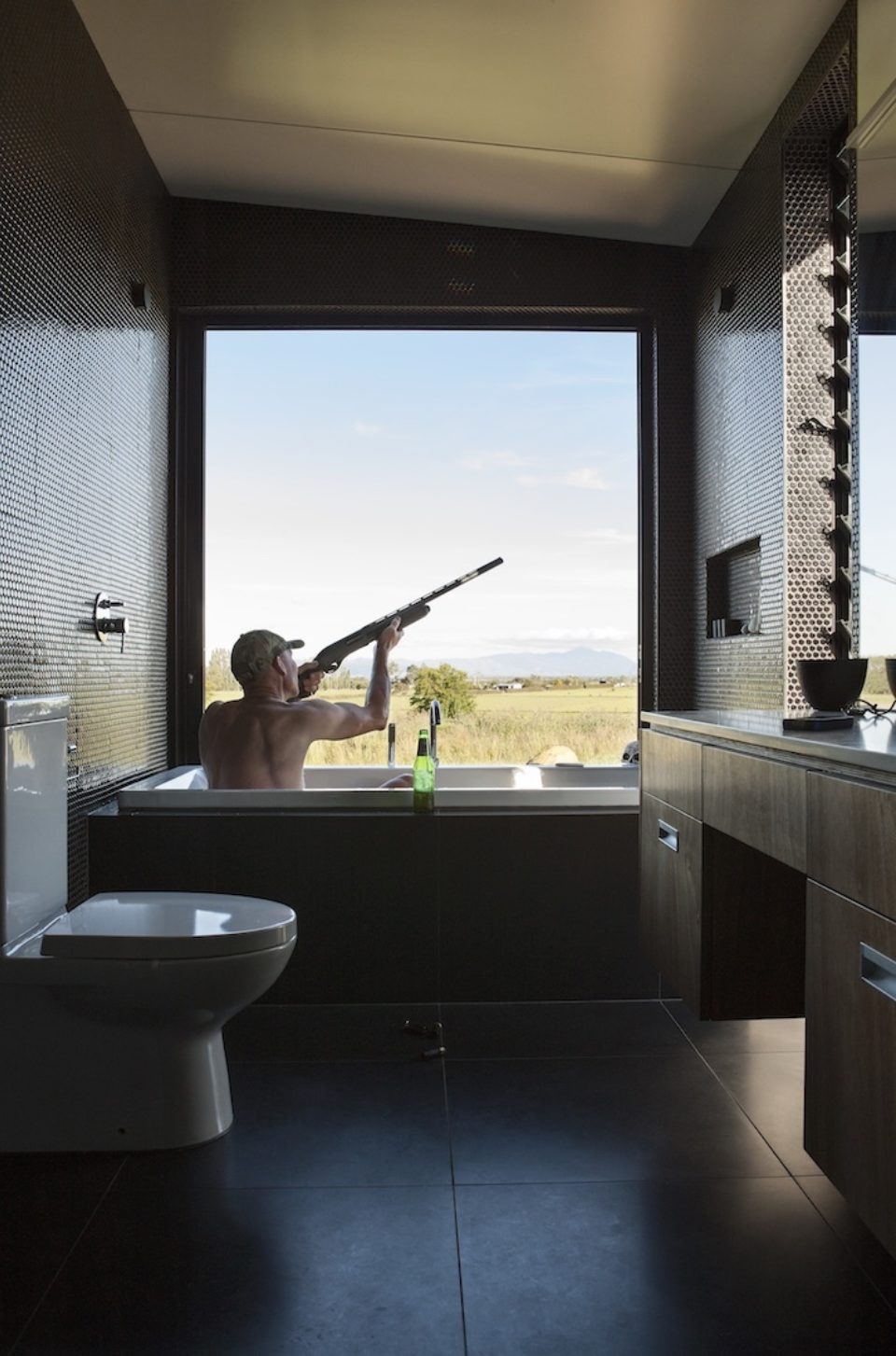 Our client says
with the use of innovative materials and clever design solutions, Malcolm took our modest budget and a 1 page design brief and added the 'Xsite' factor!! We are thrilled with our gorgeous home - extremely functional and very 'us'.
– Delwyn Clayton Green