Malcolm Taylor and Associates
Princes Wharf Apartment
Princes Wharf apartment 63 Shed 24
Residential
The concept was to remove the walls separating off the entry lobby & kitchen from the living room. This allowed a visual connection & access to both east & west decks, address the proportion of the rooms and essentially make... Read more

The concept was to remove the walls separating off the entry lobby & kitchen from the living room. This allowed a visual connection & access to both east & west decks, address the proportion of the rooms and essentially make the living area one space.

A new acoustic floor system & concrete tiles reinforced the amalgamation of these spaces. These 600x600 floor tiles flow from the front entry, right through the living spaces into the main bedroom.The new recessed lighting troughs were conceived to help unify the space. The linear rhythm runs east/west in three consecutive bays across the kitchen, dining, living area. This gave the client more flexibility to light the space without destroying the uncluttered ceiling.

The introduction of the Living room cabinet which wraps up onto the ceiling was introduced to anchor the living room furniture, conceal the TV, realign the furniture & clarify the passage to the west deck from the entry. The highly textured rug also centres the furniture & softens the space.Cherry wood veneer was used on the living room cabinet and this was repeated on all the doors. New 2.4m high doors replaced standard 2m high doors to relate to the 3.0m ceiling height.

The relocation of the Main bedroom door toward the west deck & converting this door into a frosted glass slider allows this room to remain part of the living space. The bed was also raised up onto a floating wooden platform to increase the view onto the tank farm & Harbour Bridge.The back wall of the main bedroom is clad with lightweight concrete panels, that connect to the new kitchen upstand & the guest bedroom, again to co-ordinate the spaces with a rhythmic use of concrete.

The wall that separated the study was also deleted, so the study became part of the main bedroom, enlarging the space, however still separated by a shelf unit. Removing the ornate skirting & scotia & replacing them with square stopped ceilings & aluminium flat bar skirtings, along with new carpet to the guest bedroom wing completed the renovation.
Awards
2006 –

NZDI Design Awards, Spatial Design Best of Category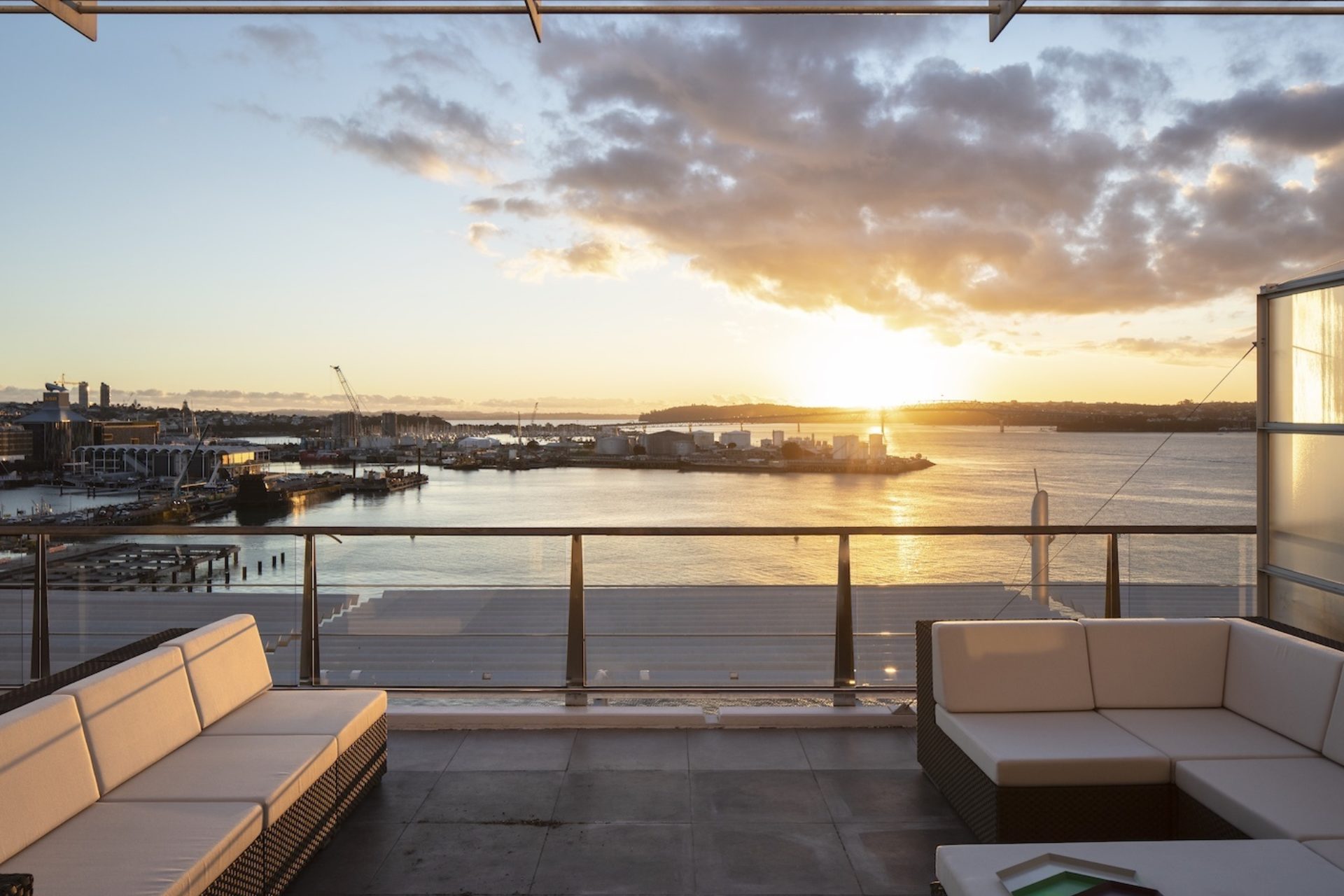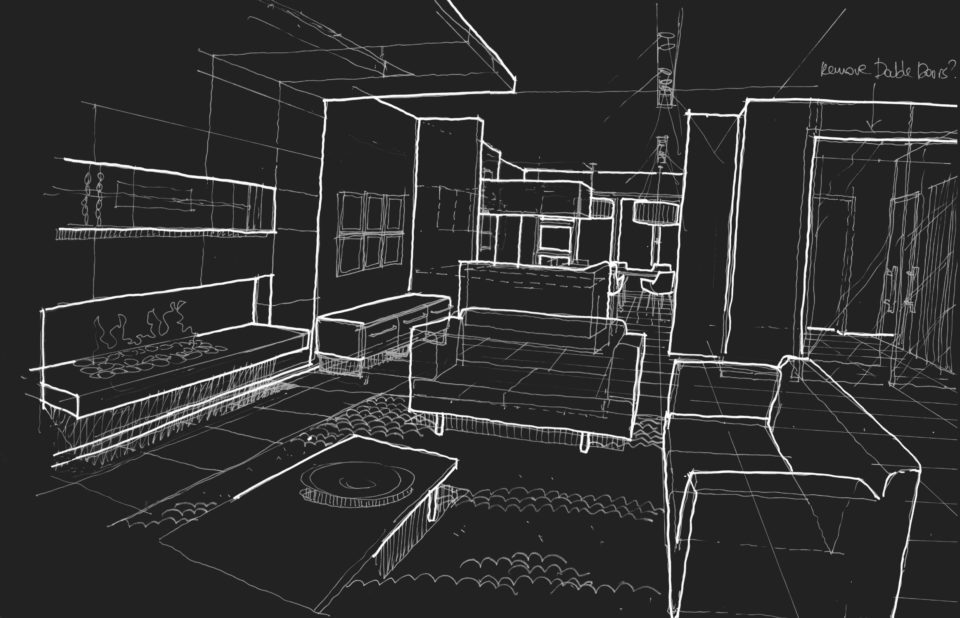 Our client says
I thought I knew what I wanted, but Malcolm had much better ideas. In just a few weeks a drab, ordinary apartment was turned into an award winner that is a joy to live in.As a bonus, I will easily get my investment back when I sell the unit.
– Stuart Feigin