Malcolm Taylor and Associates
Clifftop House
Remuera, Auckland
Residential – 2012
The form of the building is defined by the three main materials; copper, bagged brick and horizontal weather boards. These materials combine to create a collection of two boxes and a pavilion roof that "hovers" over three (two storey high)... Read more
The form of the building is defined by the three main materials; copper, bagged brick and horizontal weather boards. These materials combine to create a collection of two boxes and a pavilion roof that "hovers" over three (two storey high) brick wall elements.
Construction innovation applied to this building are;The floating Cupolex concrete floor slab structure. This allows an air space between the ground and the slab, for thermal insulation and running services.

Beams with "sky hooks". Two large beams are picked up by a beam and dropper post at a higher level, giving the appearance of weightlessness and a continuity of exposed channels adjacent to the Aluminium joinery.
The jetty is another element that assists in organising the house. From the entry lobby the flooring is orientated to set out the starting point of the jetty that extends out over the cliff and into Hobson Bay (16m long).The jetty is a combination of heavy hardwood planks , stainless rigging and exposed painted steel post and beam structure.
Awards
2013 –

NZIA Auckland Branch Award, Residential

2012 –

DINZ Best Design Awards, Spatial Design Bronze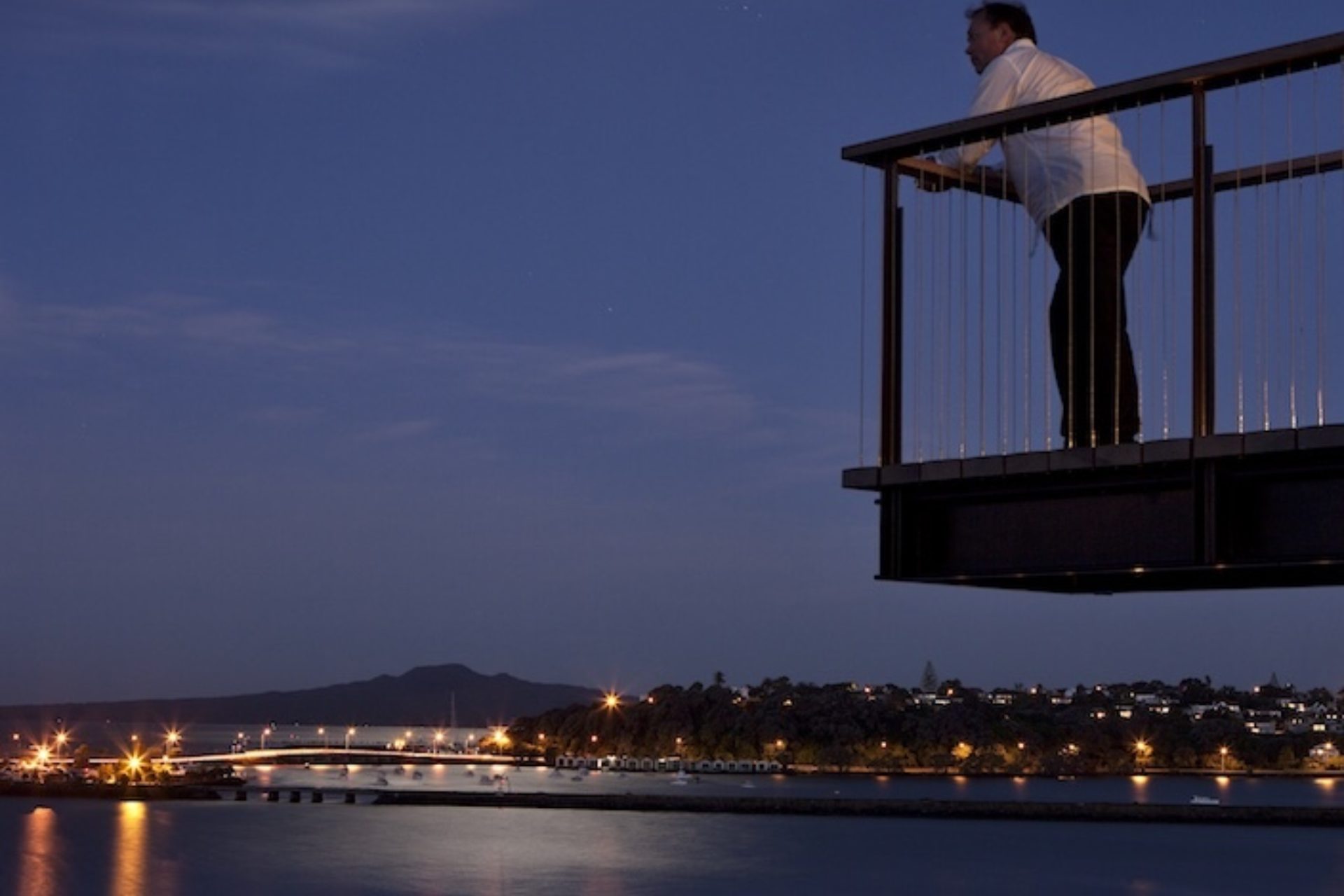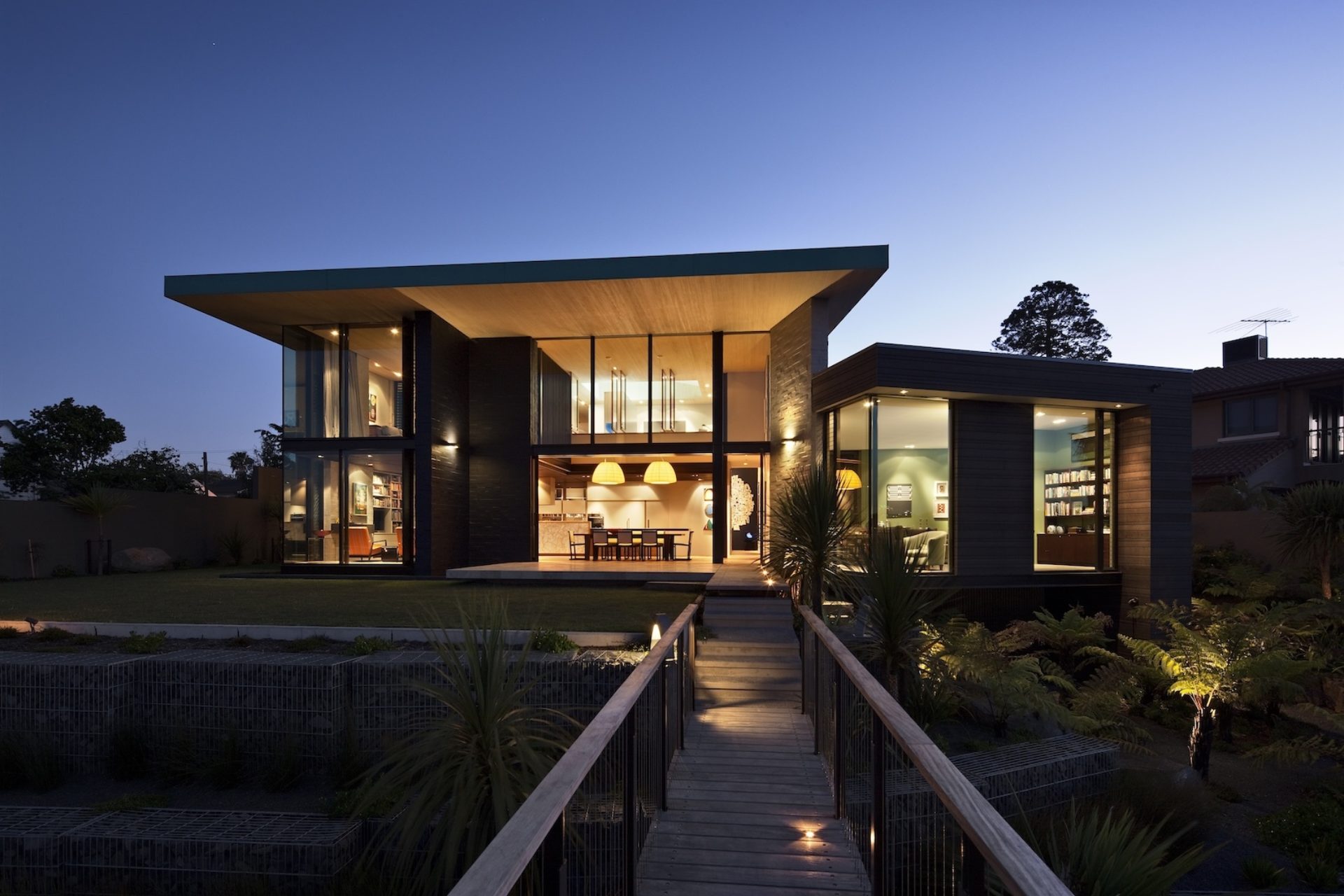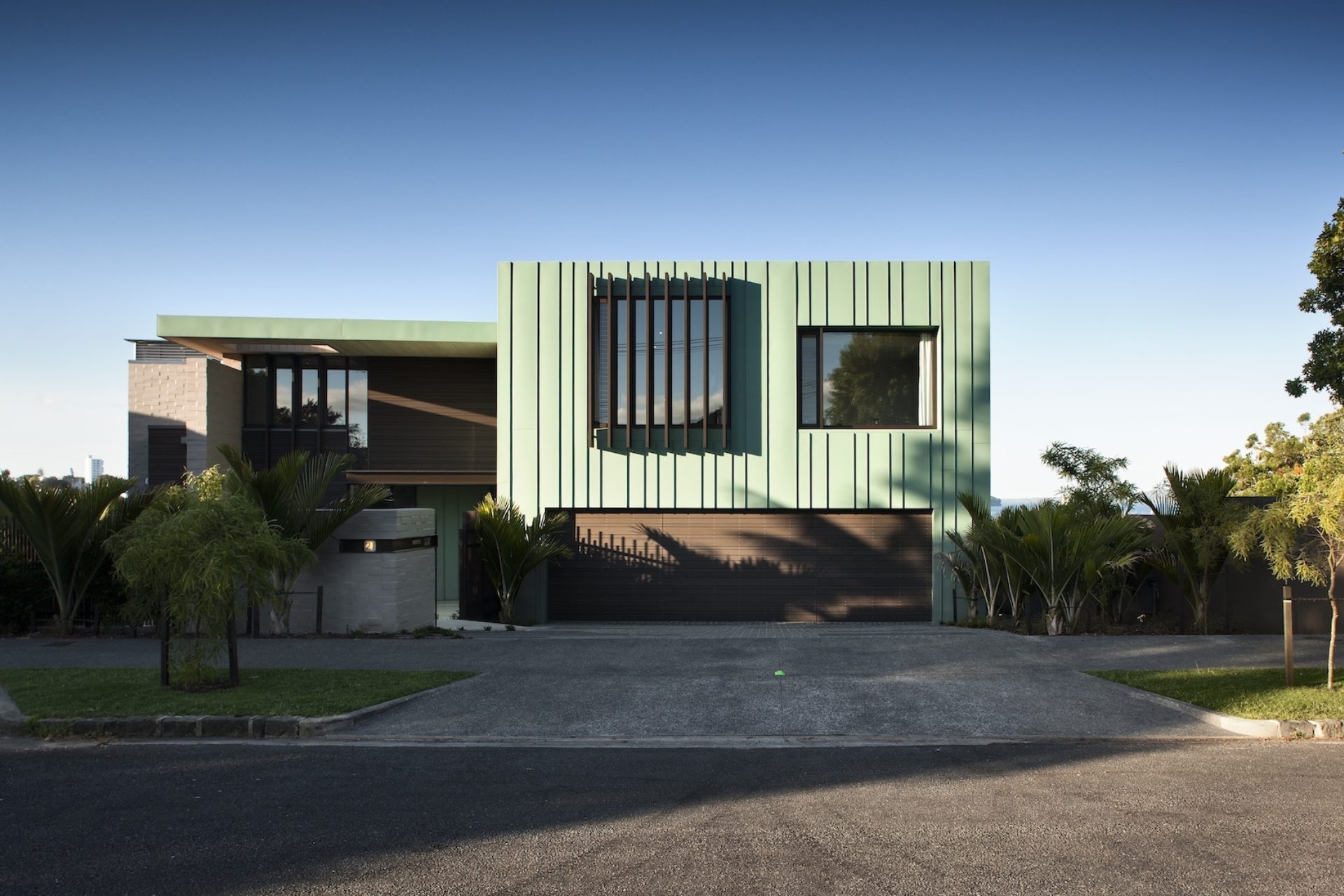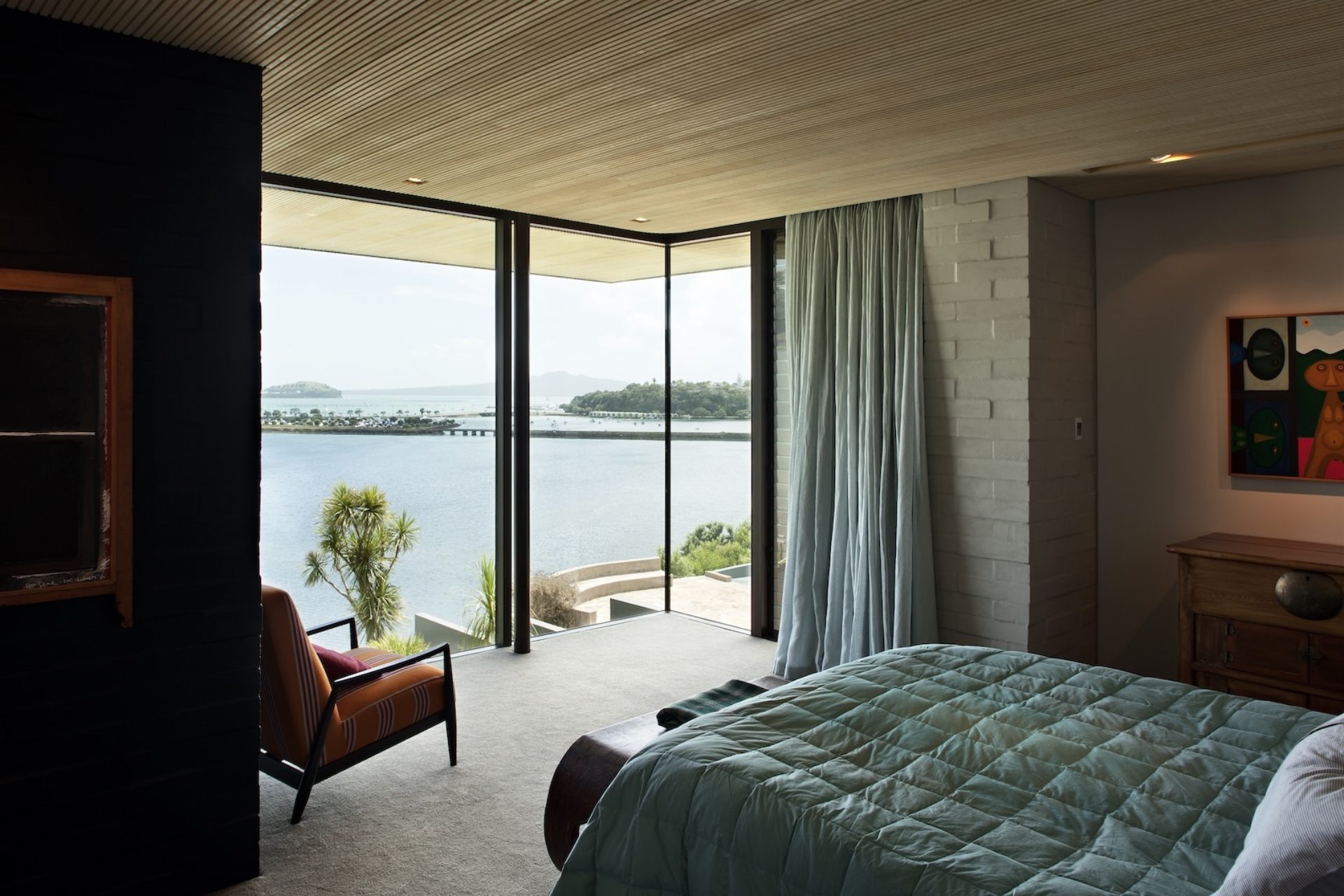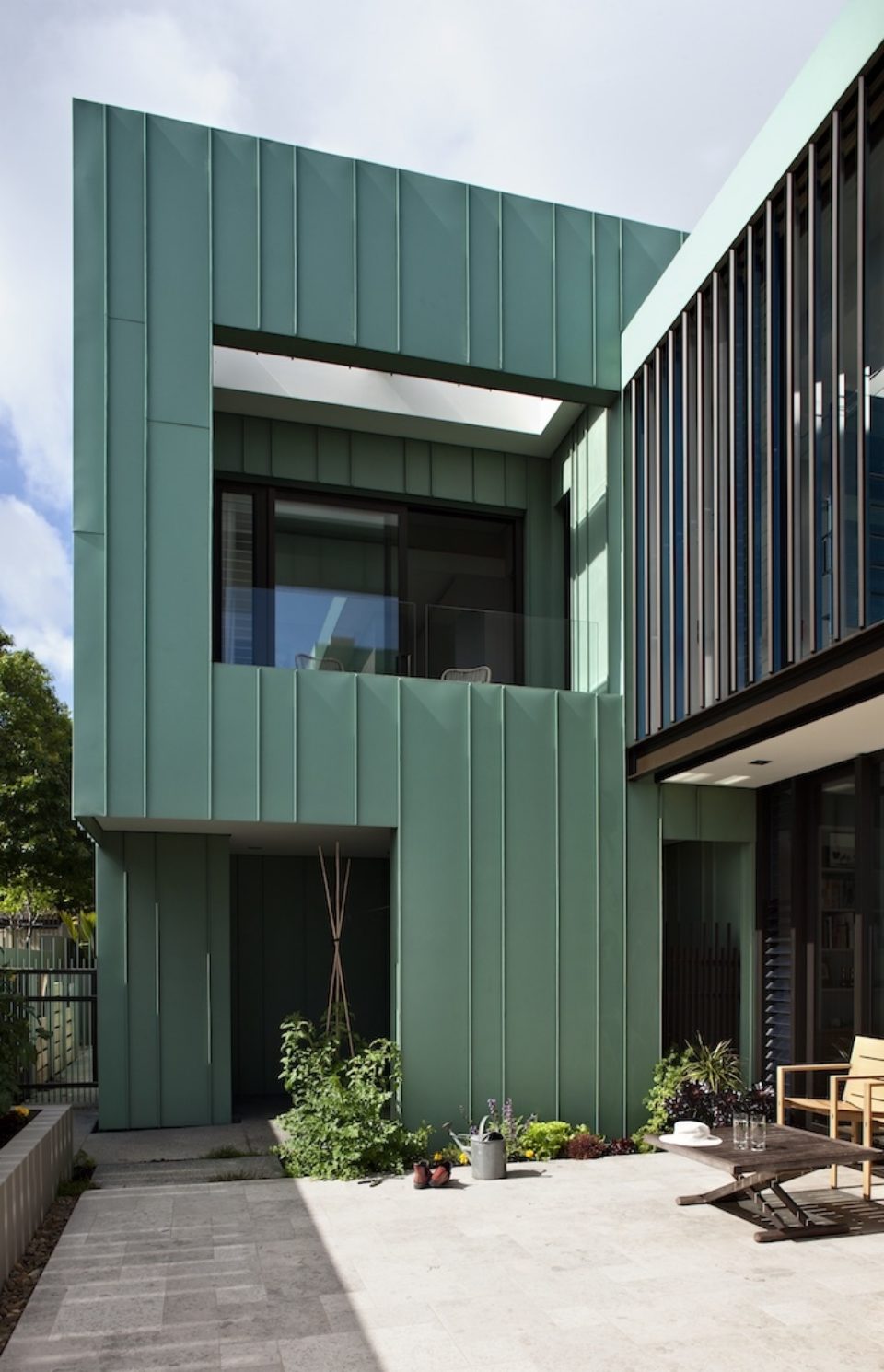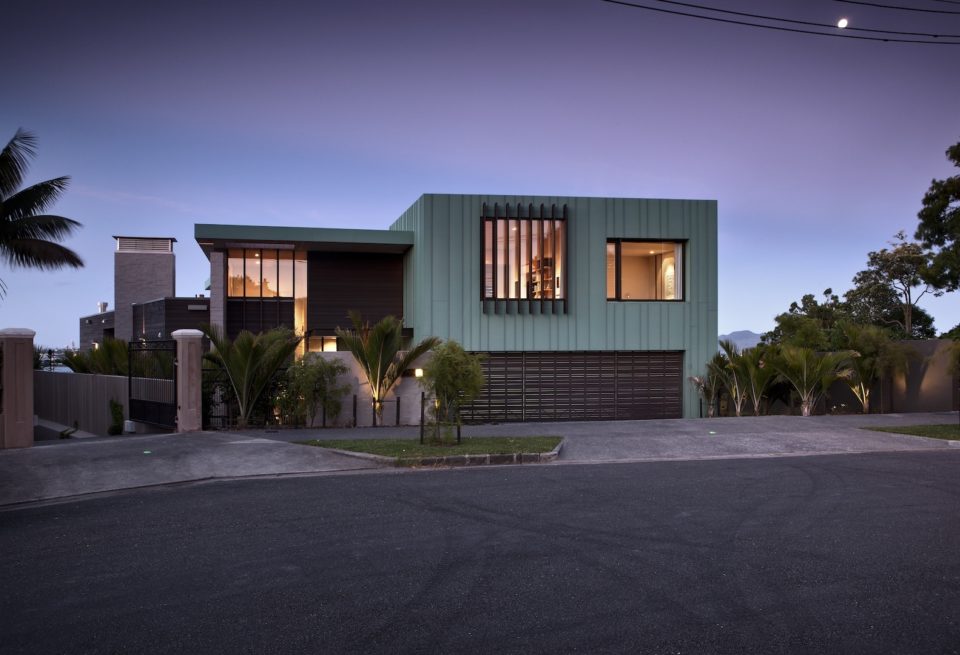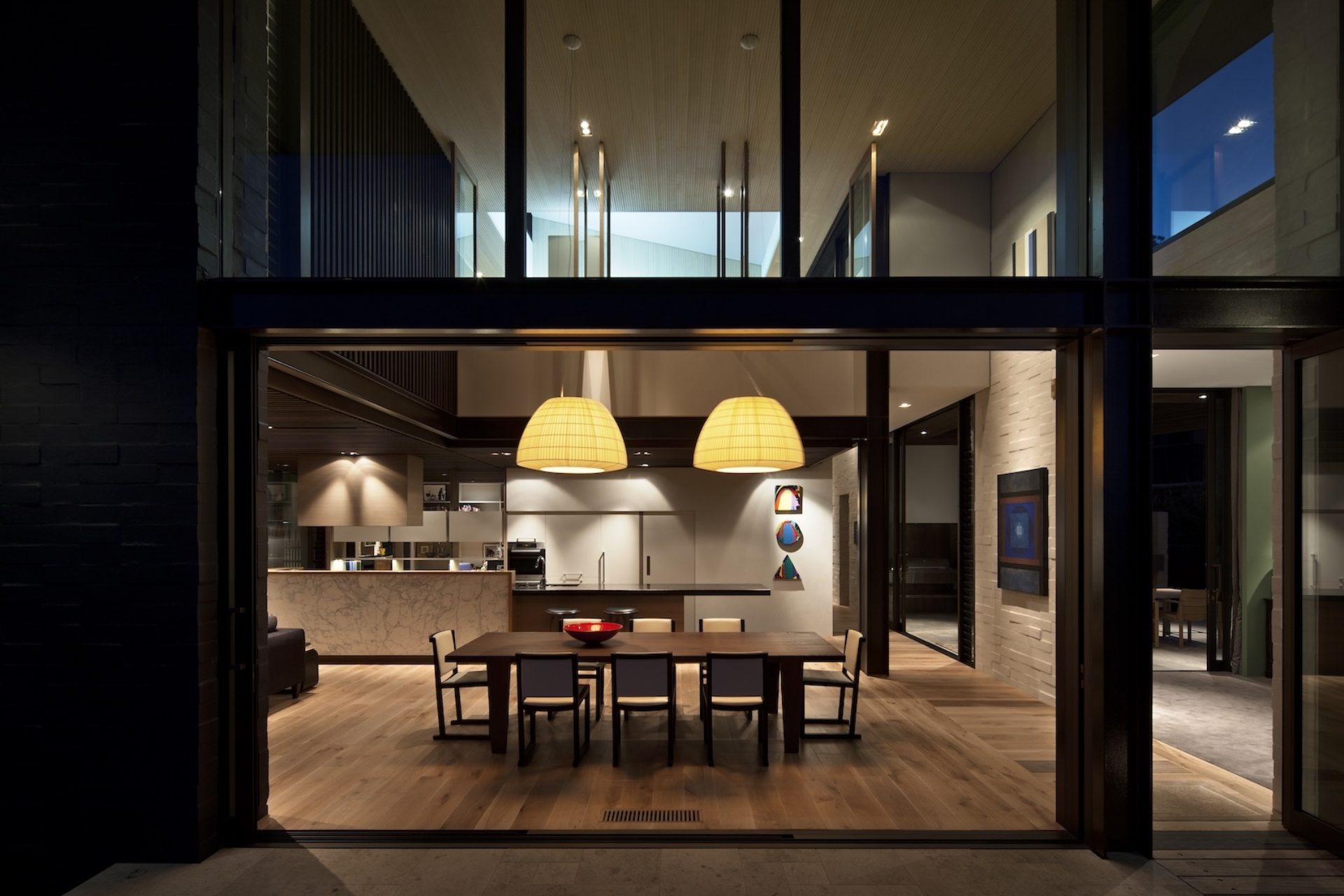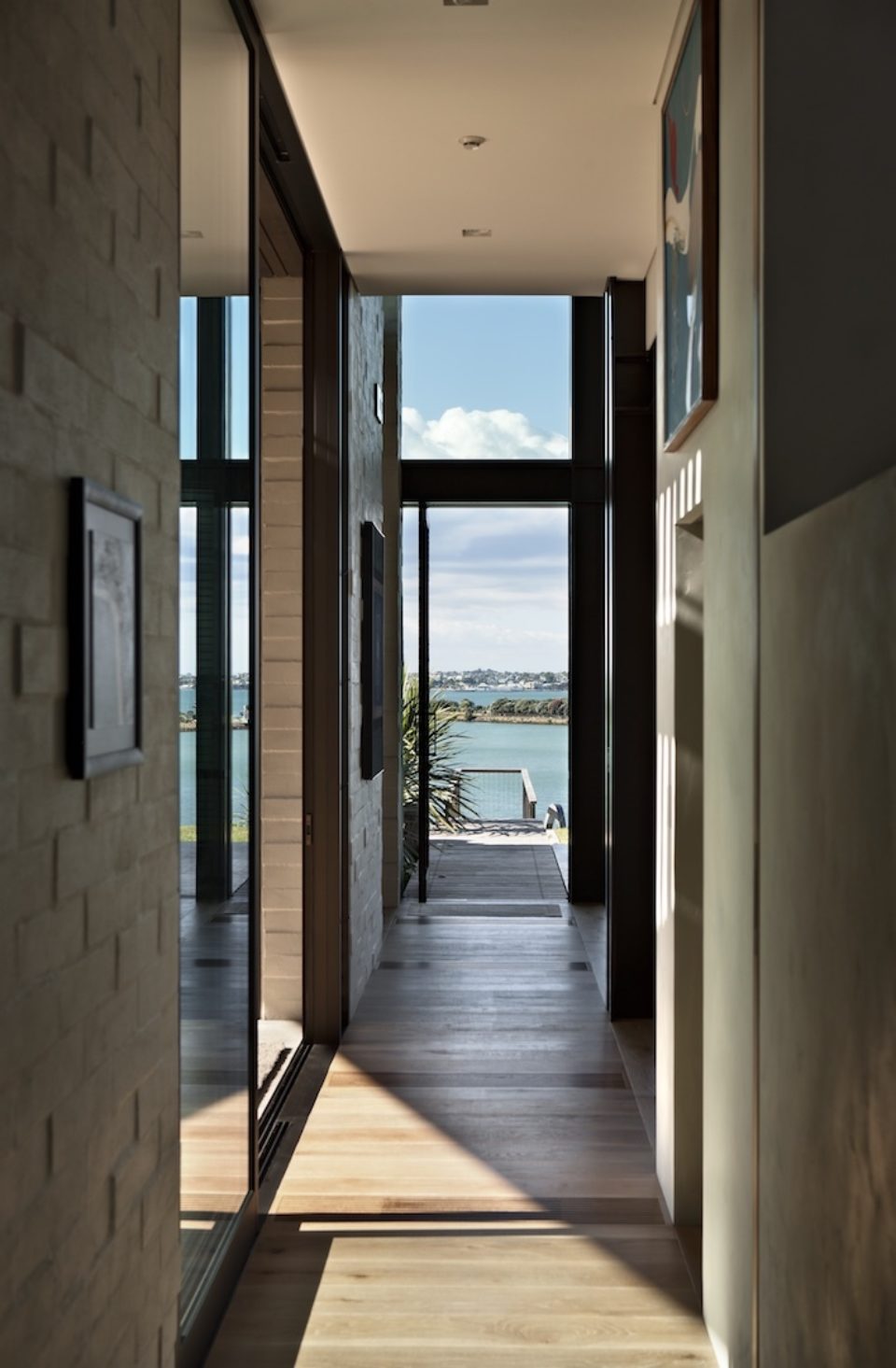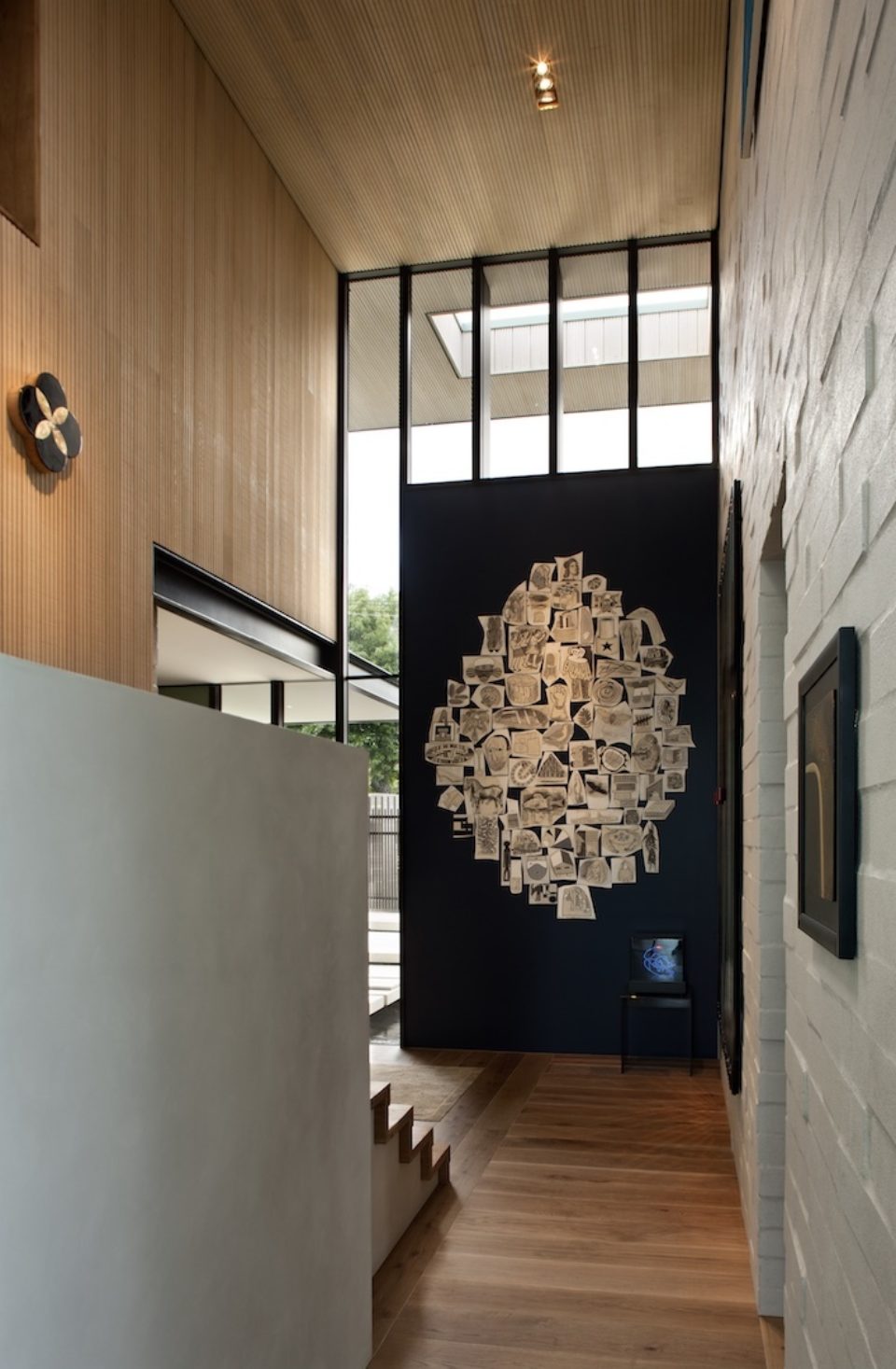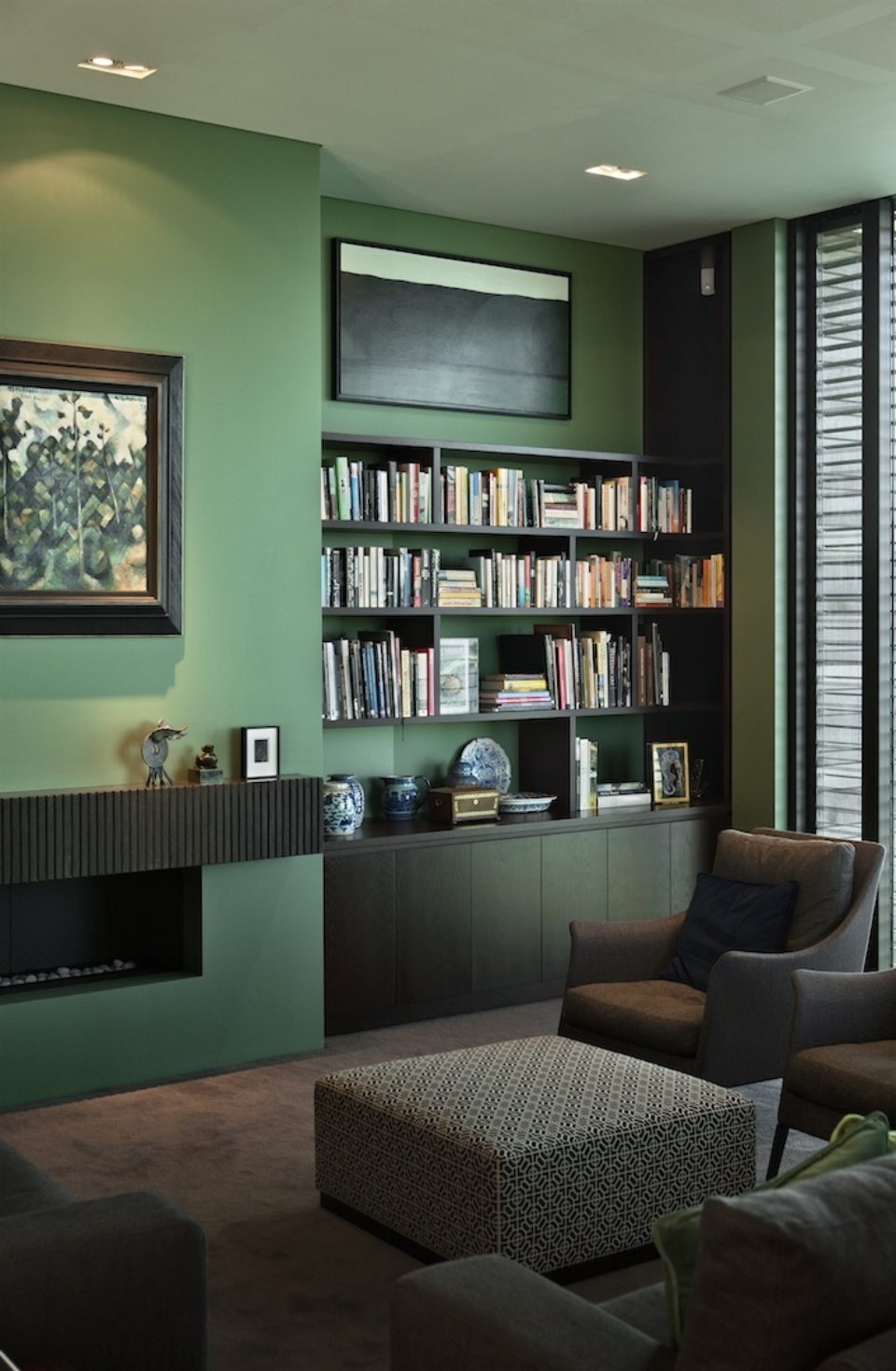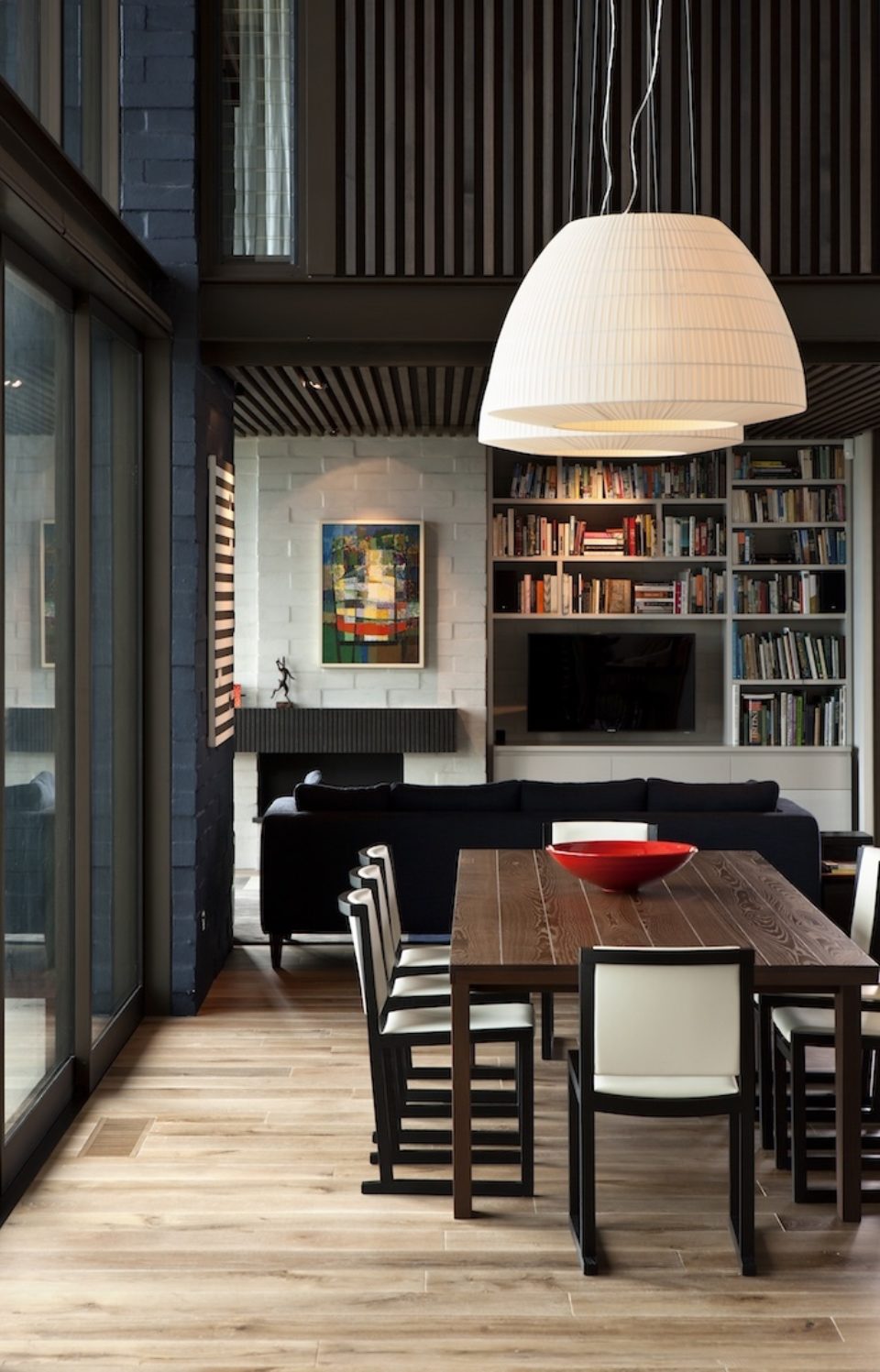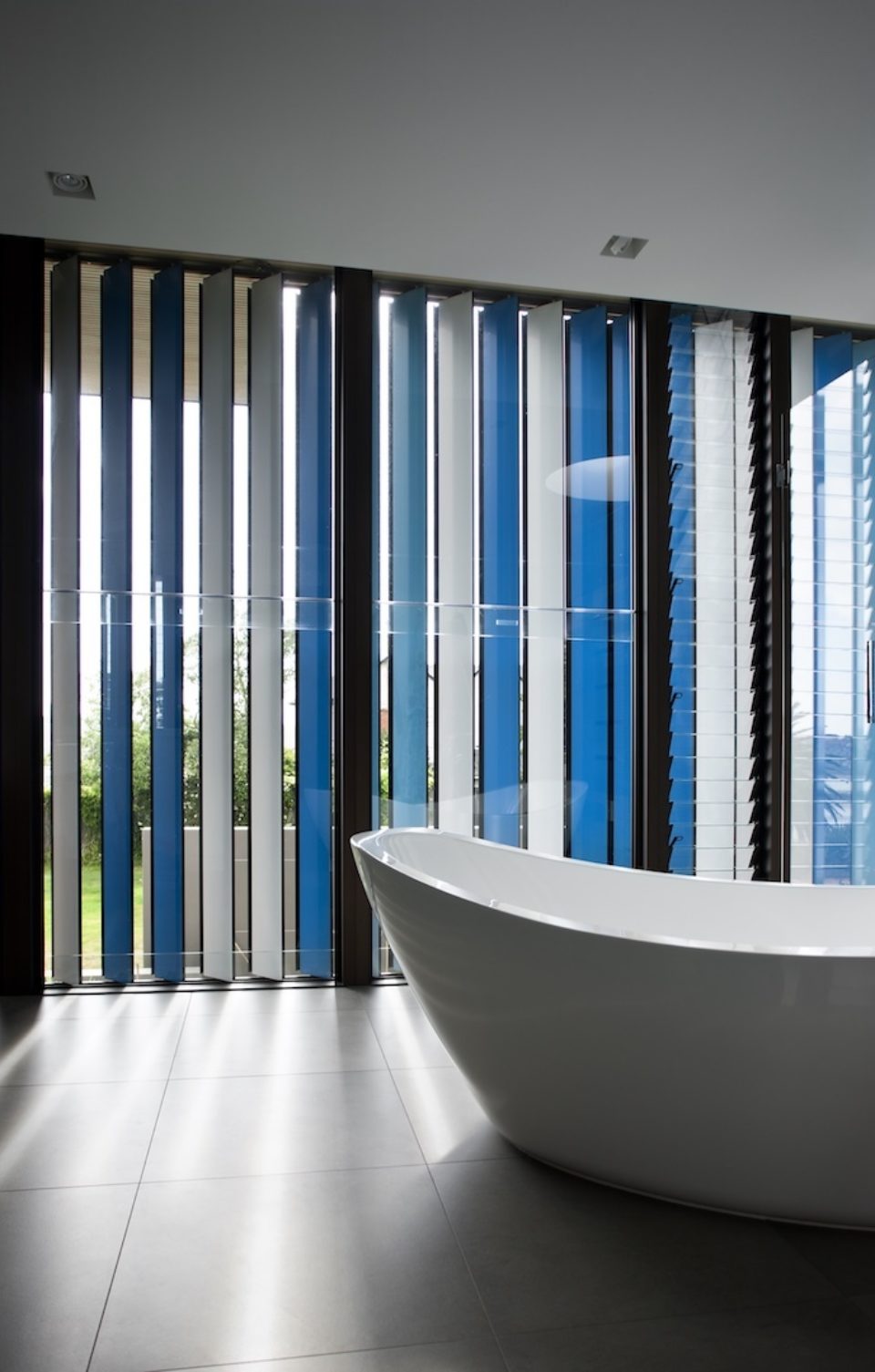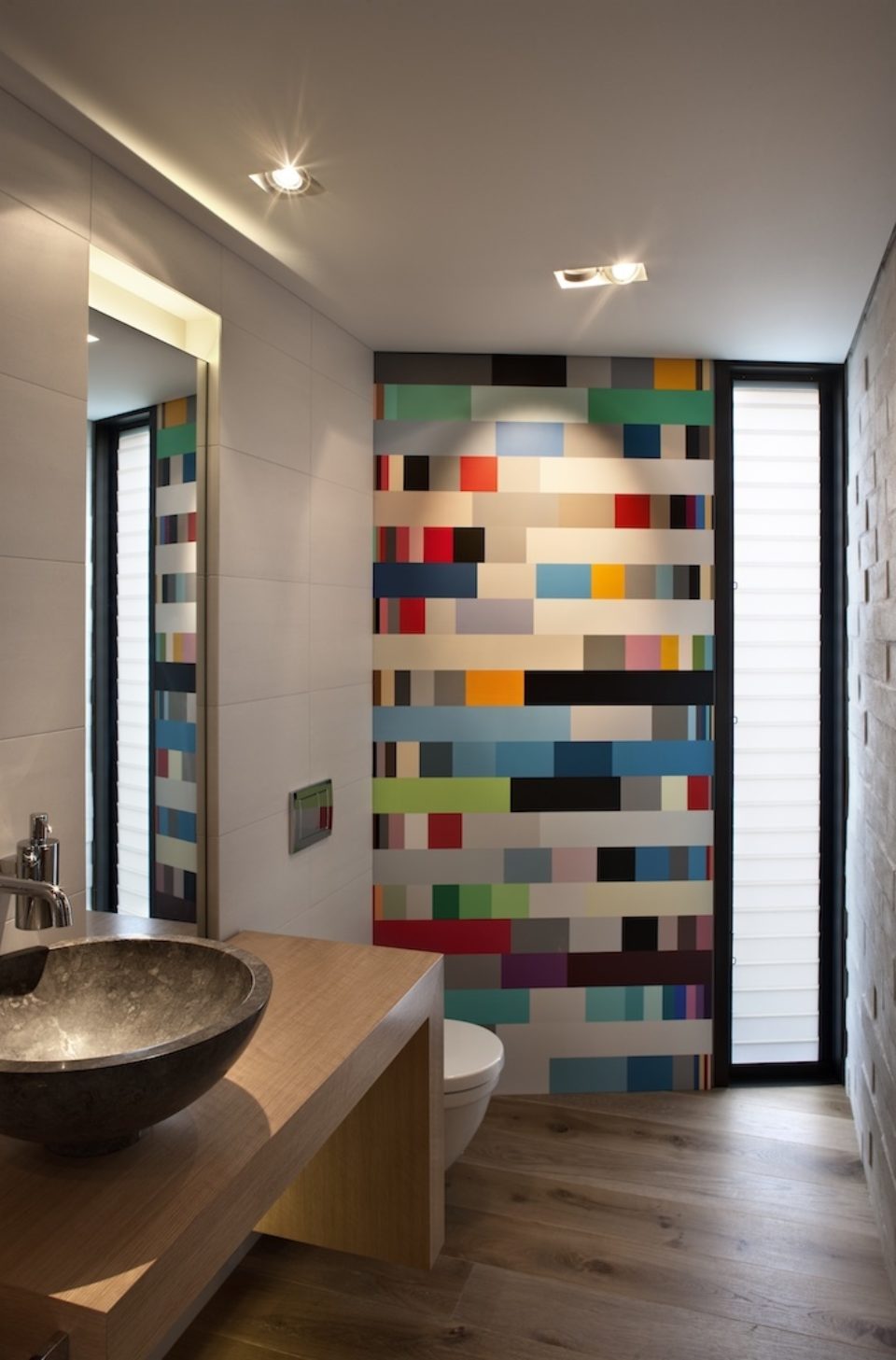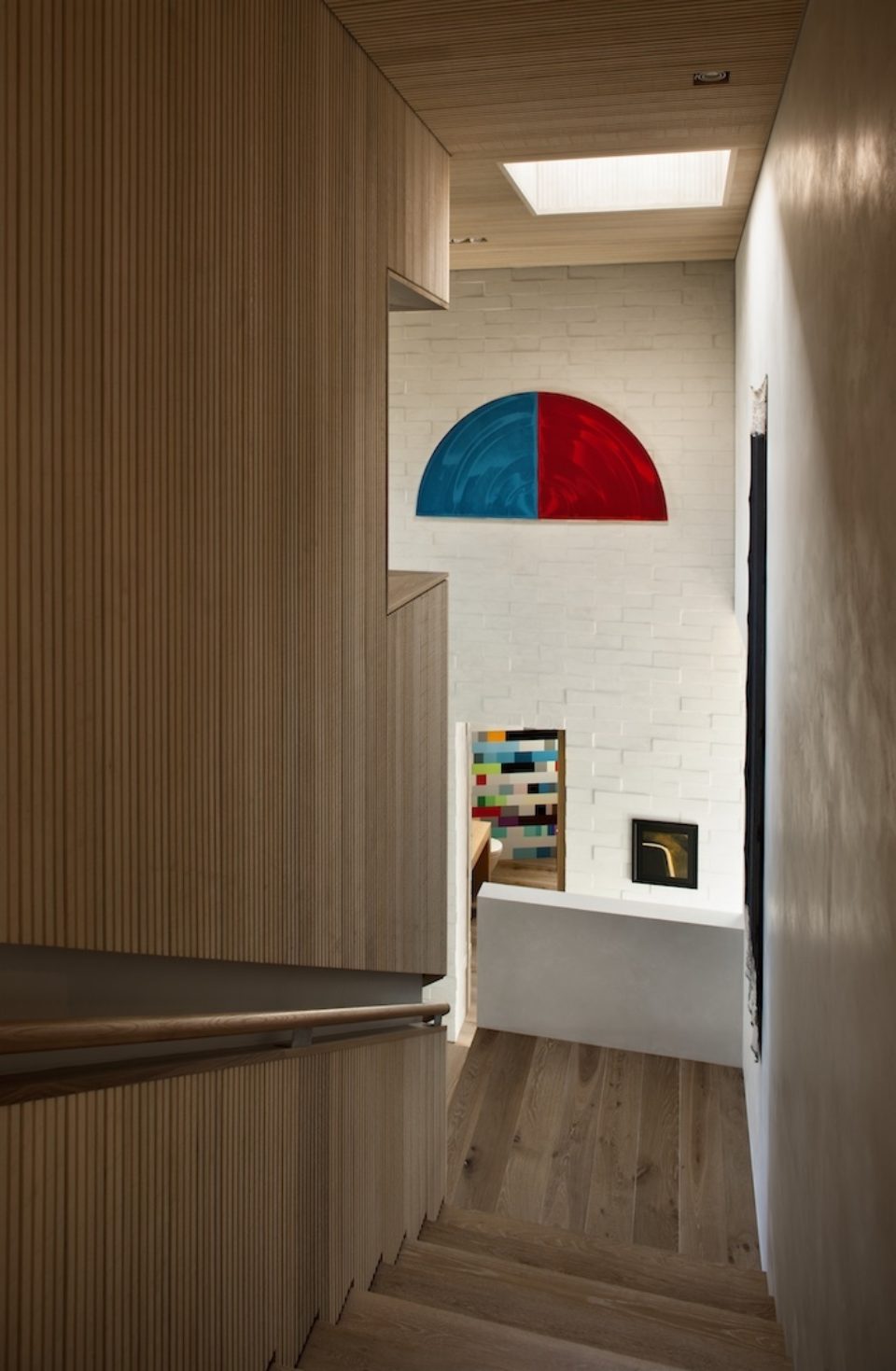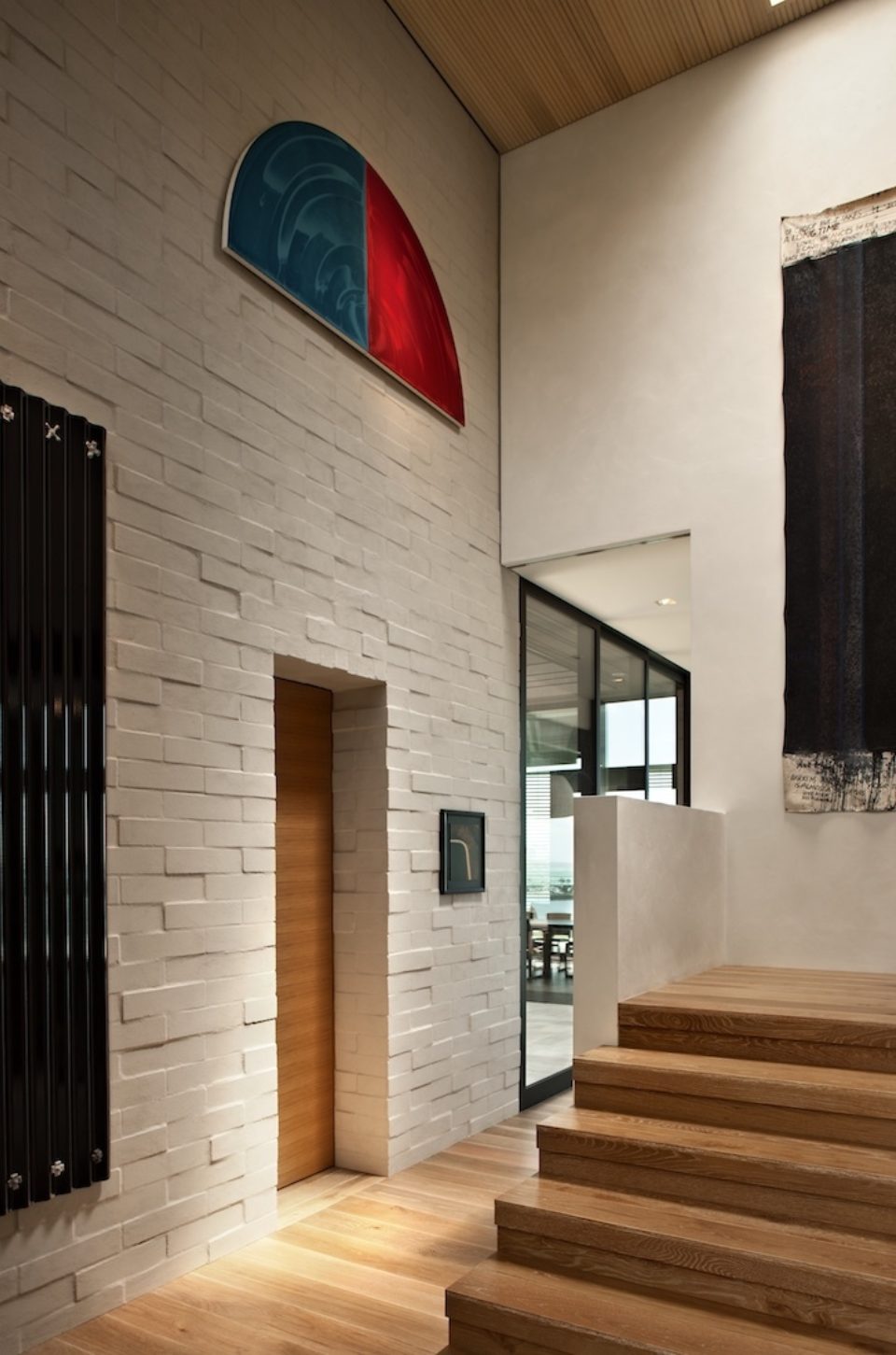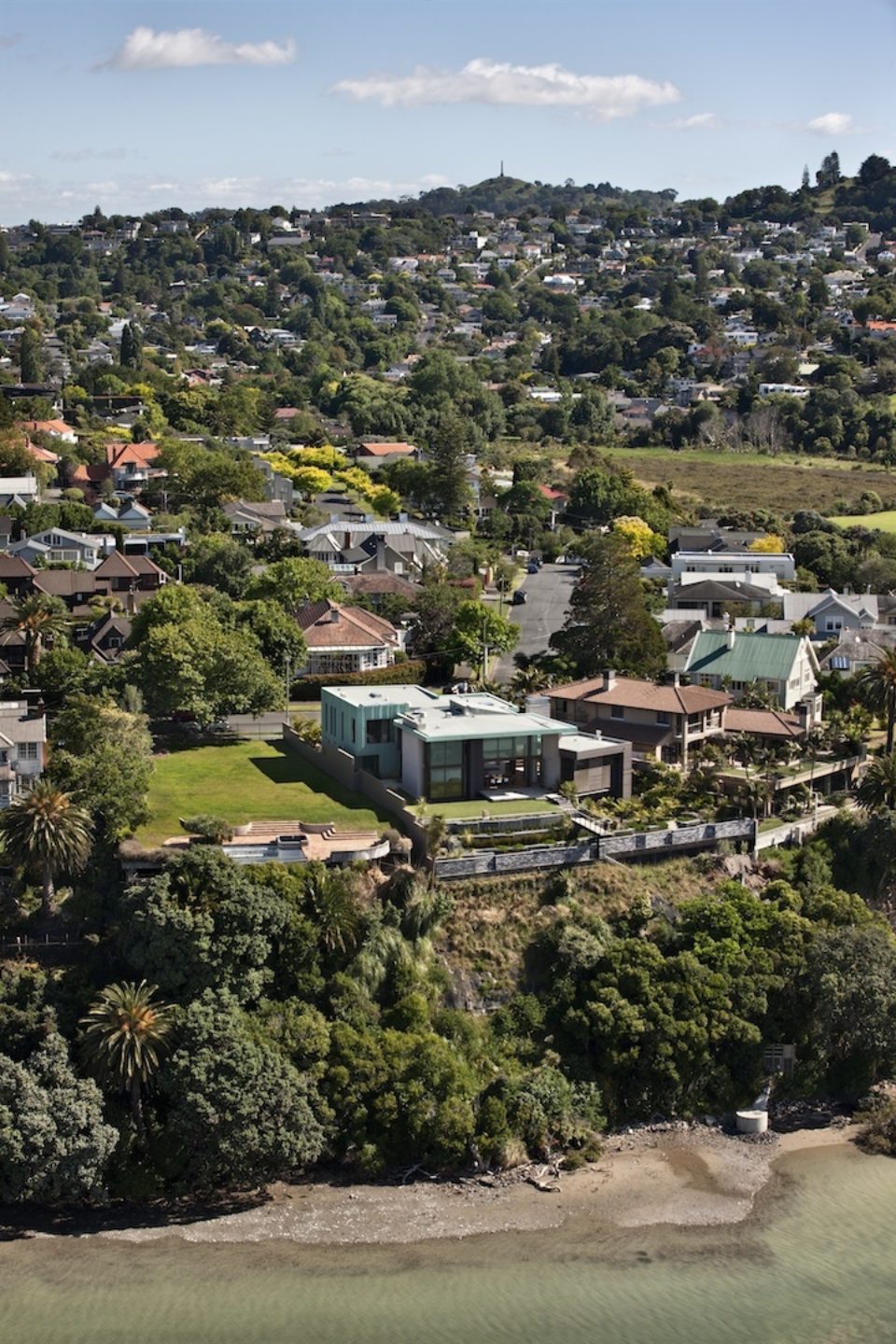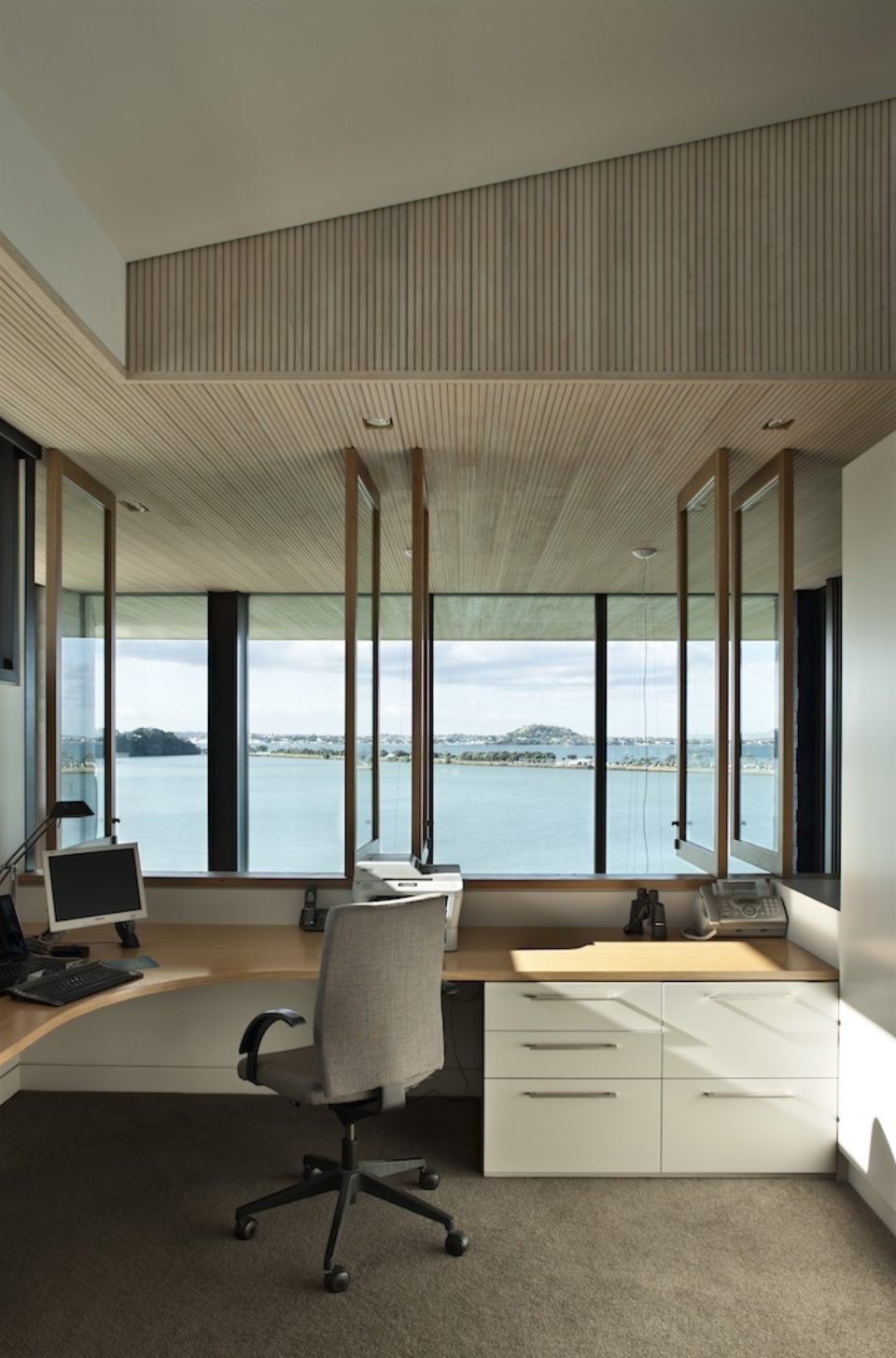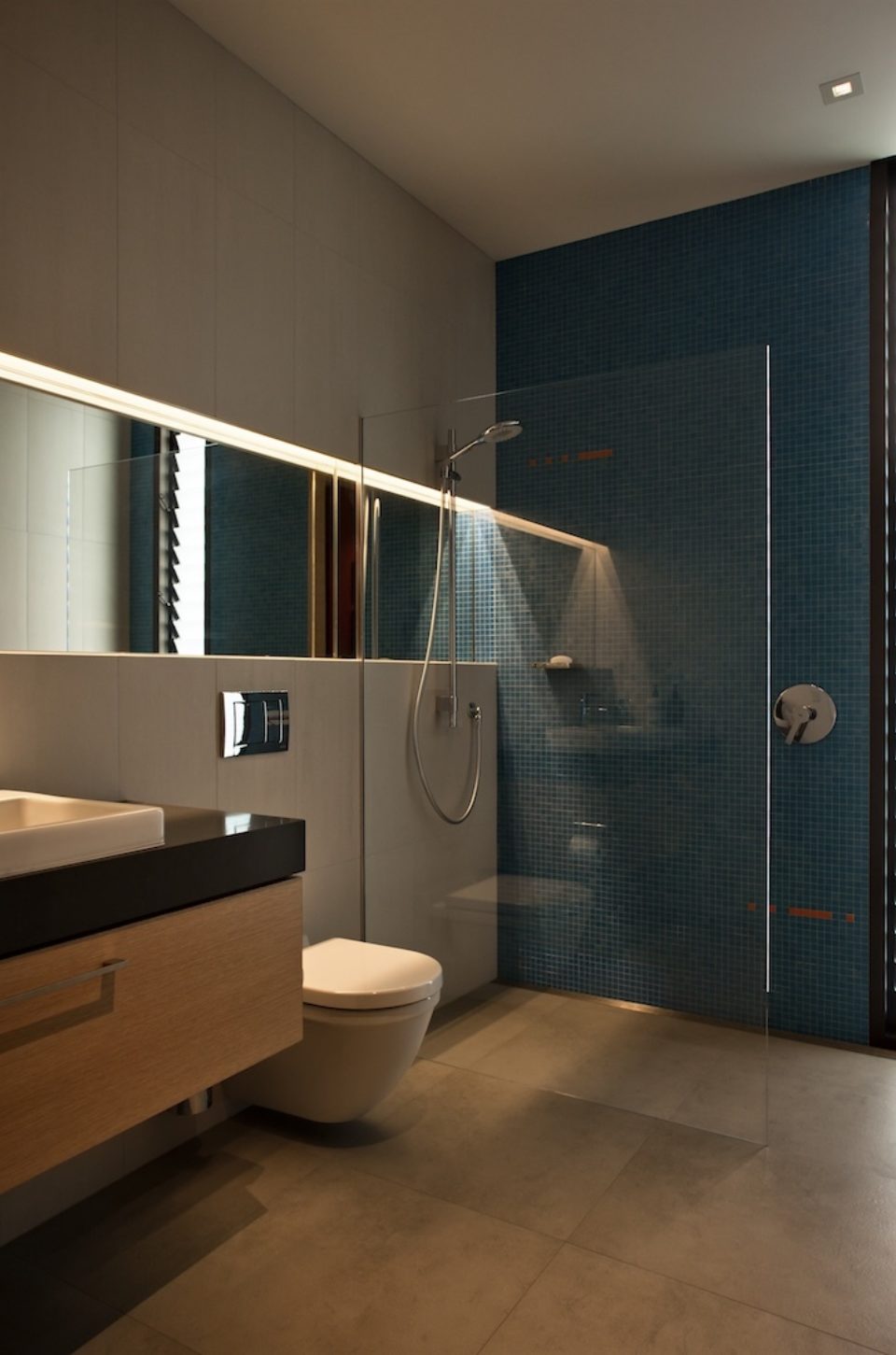 Our client says
In the design of our home, Malcolm has fulfilled our brief, and done so much more. The house is a pleasure to live in, it is quiet and comfortable, there is space within the architecture for our art collection, and there is an enormous attention to detail. One of the many things we love is how it is constantly changing as the sun moves around it during the day. The shadows and reflections created are enhanced by the materials Malcolm has used, resulting in rich visual textures. Malcolm and his team have done a great job, and have been a pleasure to work with.
– Andrew Smith