Malcolm Taylor and Associates
Martin House
Oneroa Waiheke Island
Residential
Working with clients on multiple occasions invariably expands the potential in a project. This renovation in Oneroa for a retired couple was exactly that. With a local builder the client quickly understood that a small apartment sized development was the... Read more
Working with clients on multiple occasions invariably expands the potential in a project. This renovation in Oneroa for a retired couple was exactly that. With a local builder the client quickly understood that a small apartment sized development was the best solution, rather than clinging to the desire for a three bedroom solution, the design program led to a flexible study that could become the additional third bedroom & remains a secondary living space for most of the time. The new roof form extends onto the North facing deck & helps control the view aperture as well as for sun & rain.
Other clever considerations, which controlled the expenditure, was a common bathroom off the Main bedroom, a carport space & extensive east & west roof canopy for the various wind conditions. Painted compressed concrete sheet cladding with a timber batten was also a careful low budget, low maintenance solution and the choice of two exterior wall colours has been chosen to accentuate the public and private sides of the house: Resene Fuscous Grey & Robin Egg Blue.
The internal main bedroom & study walls are lined with smoked cork tiles, which creates a very soft acoustic space, & the natural dark brown also provides a sense of repose and calm. Equally the pre finished plywood ceilings maintains a casual language within the living spaces.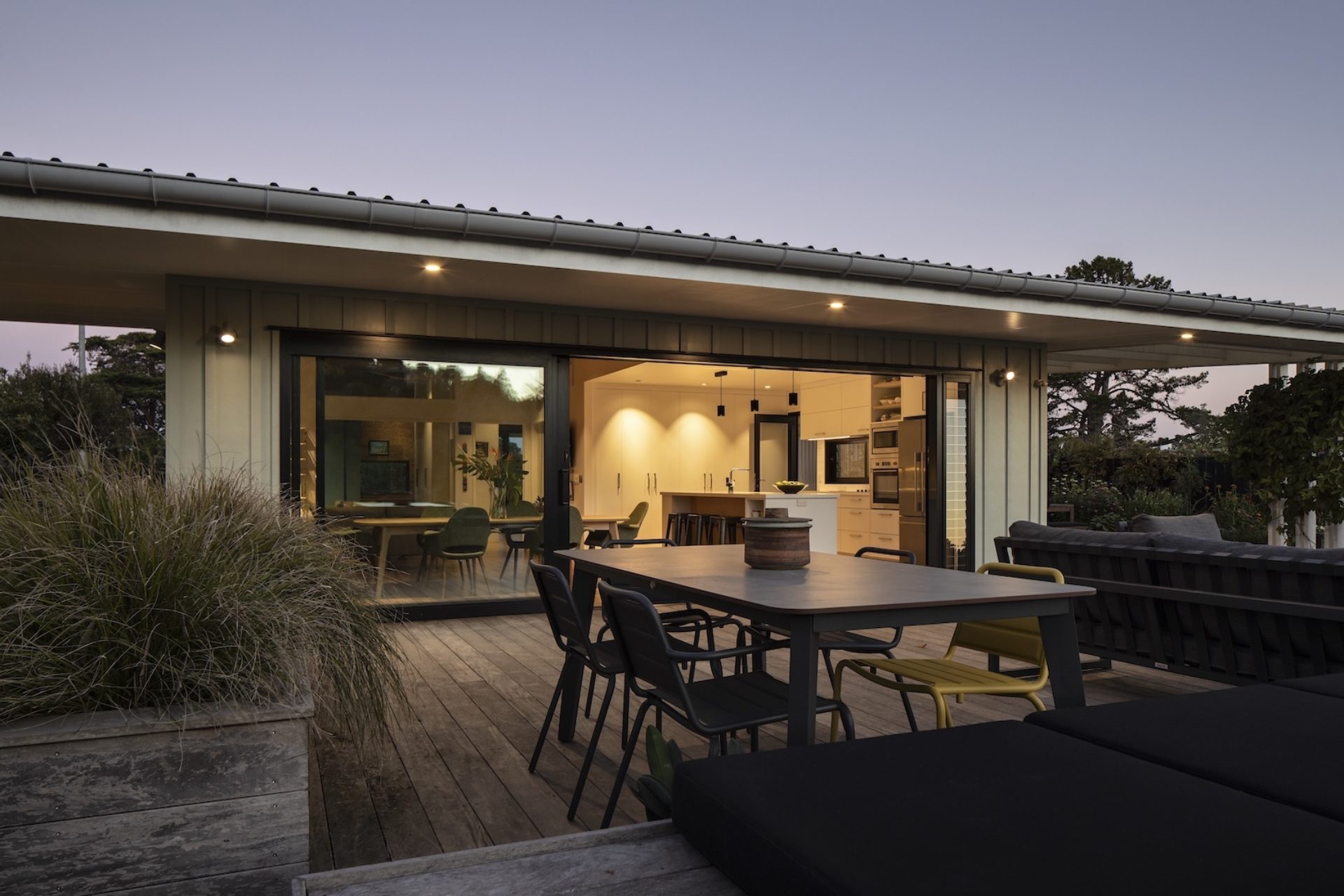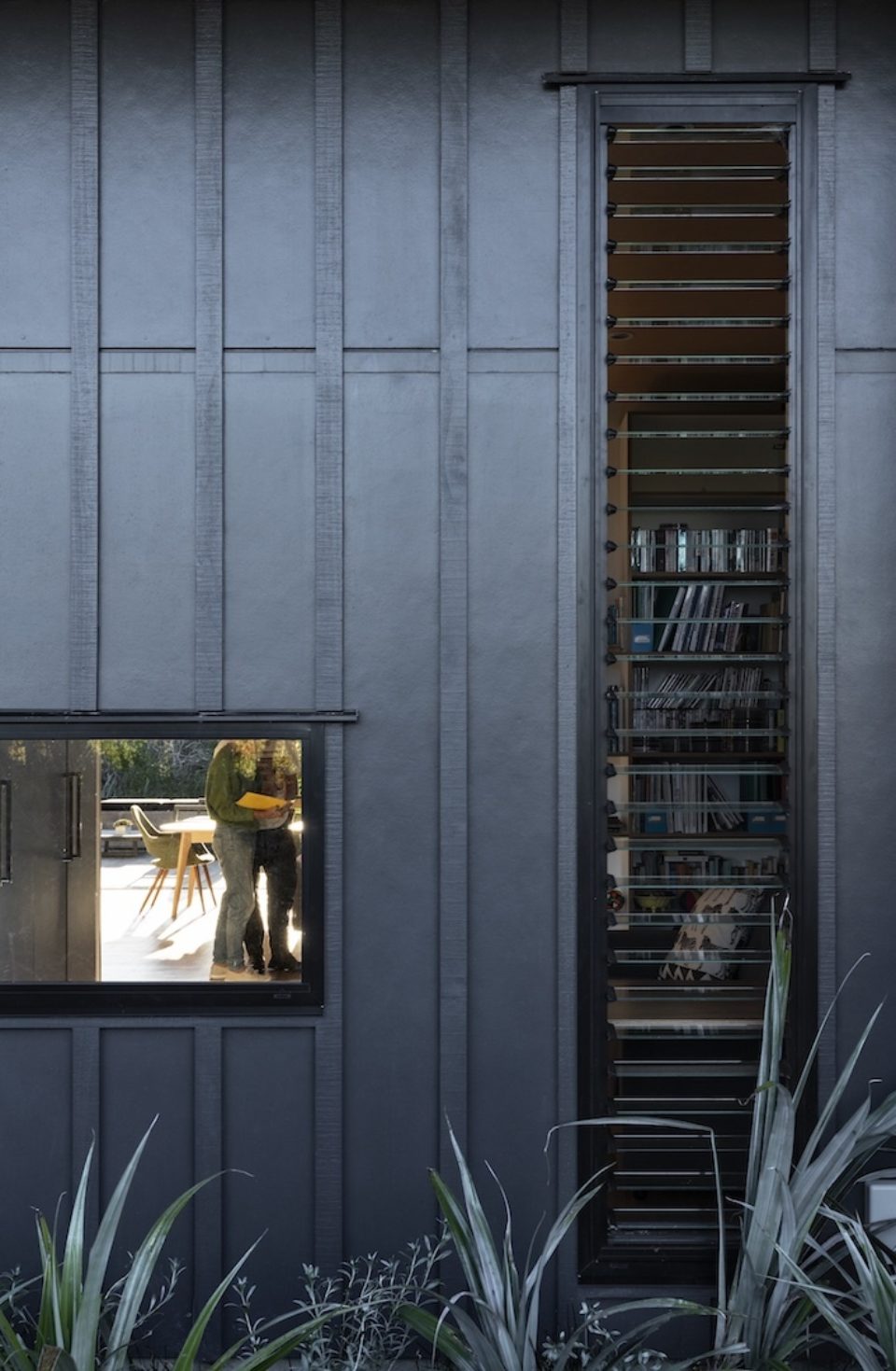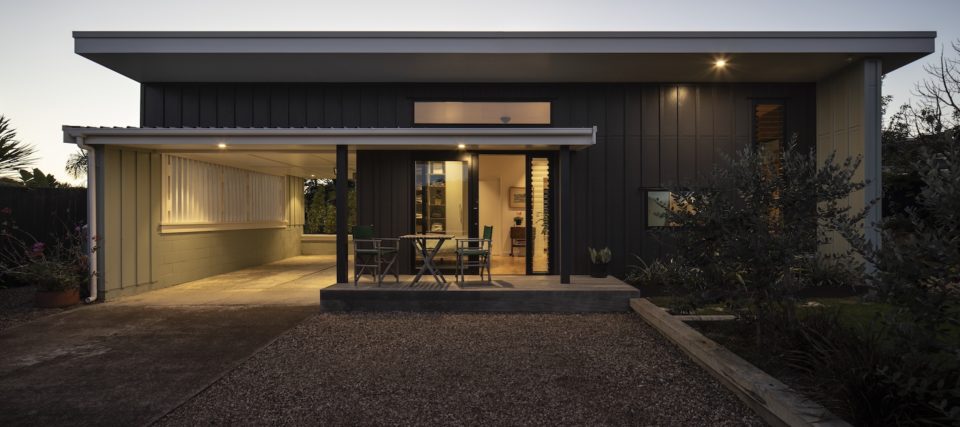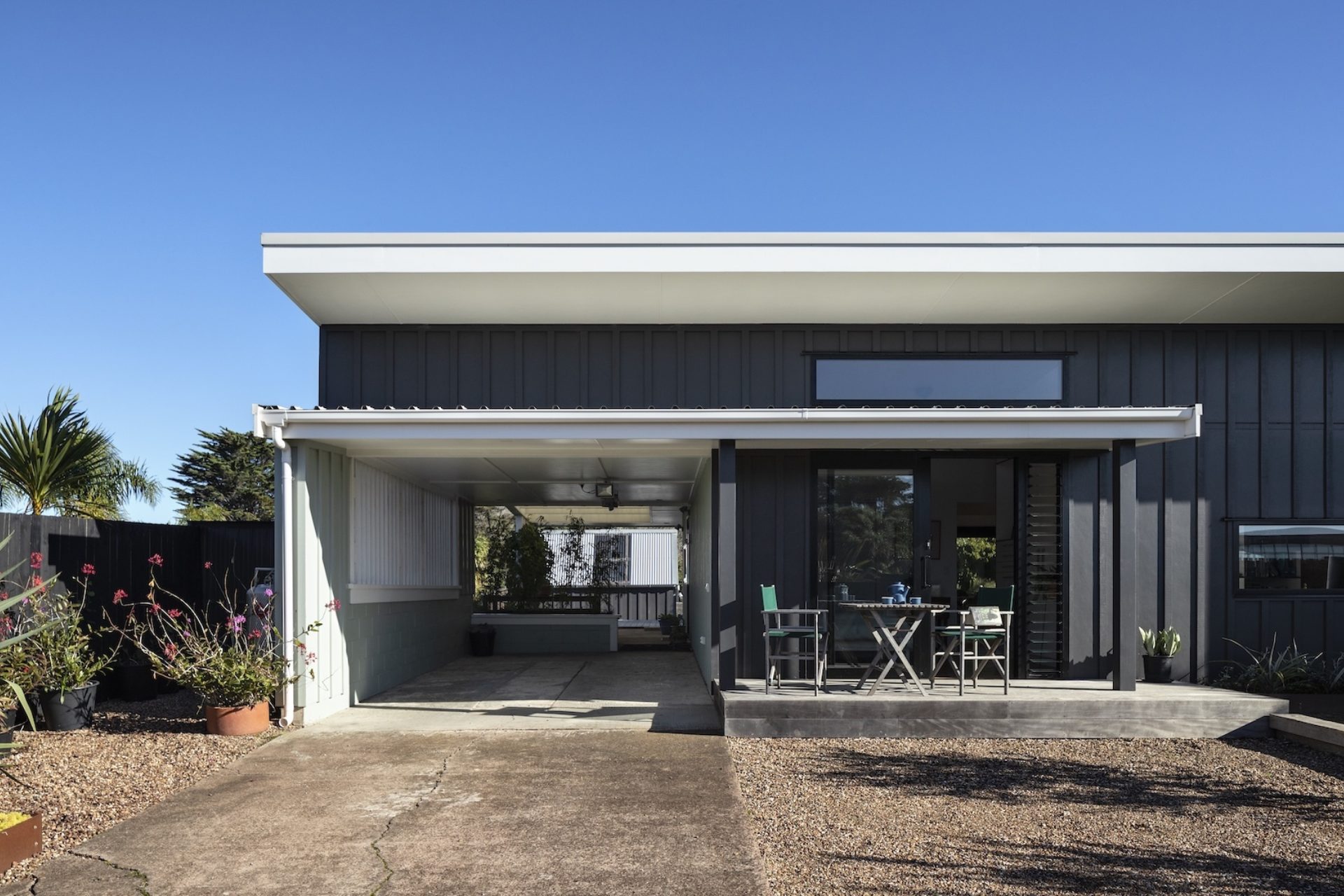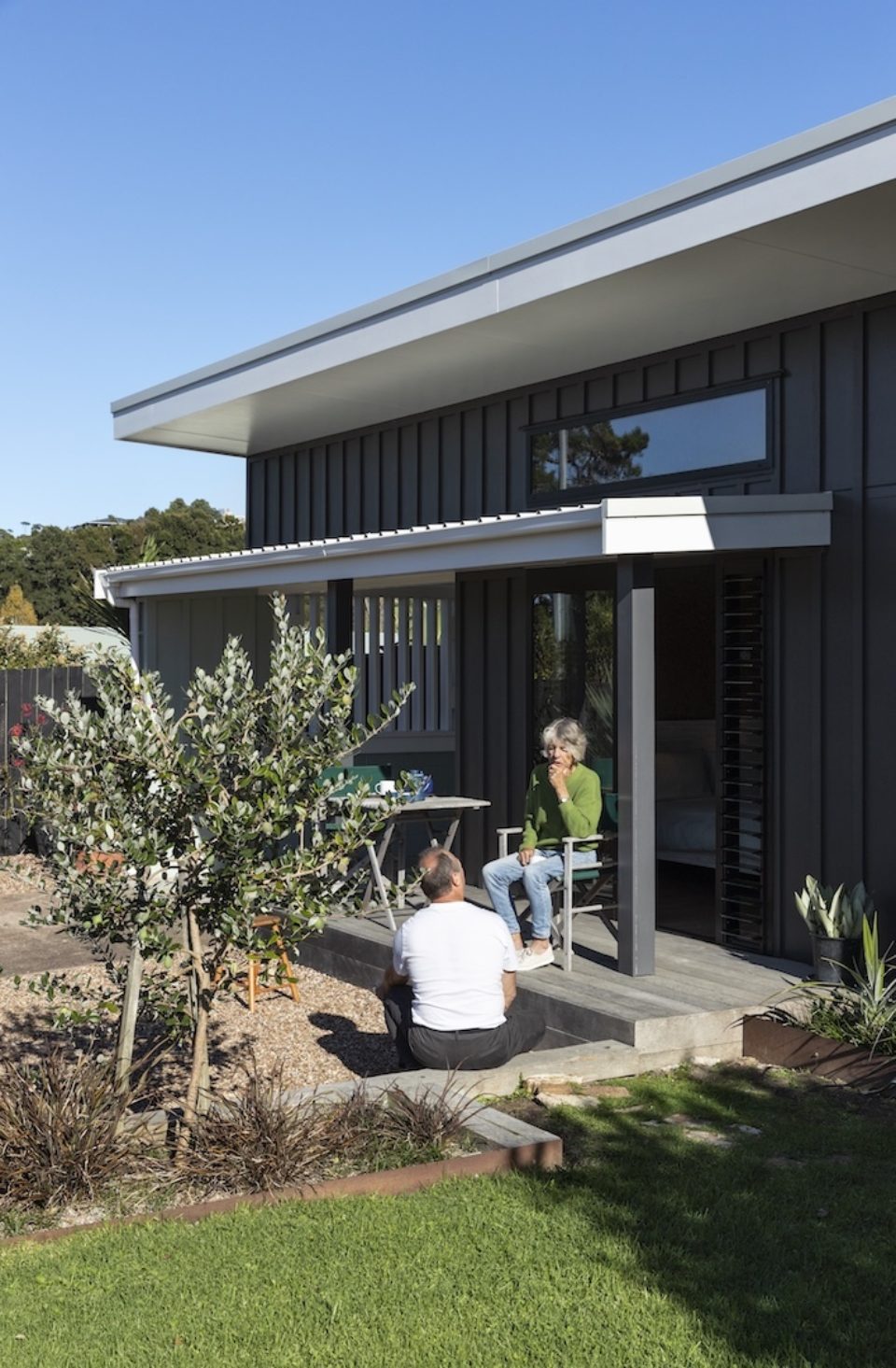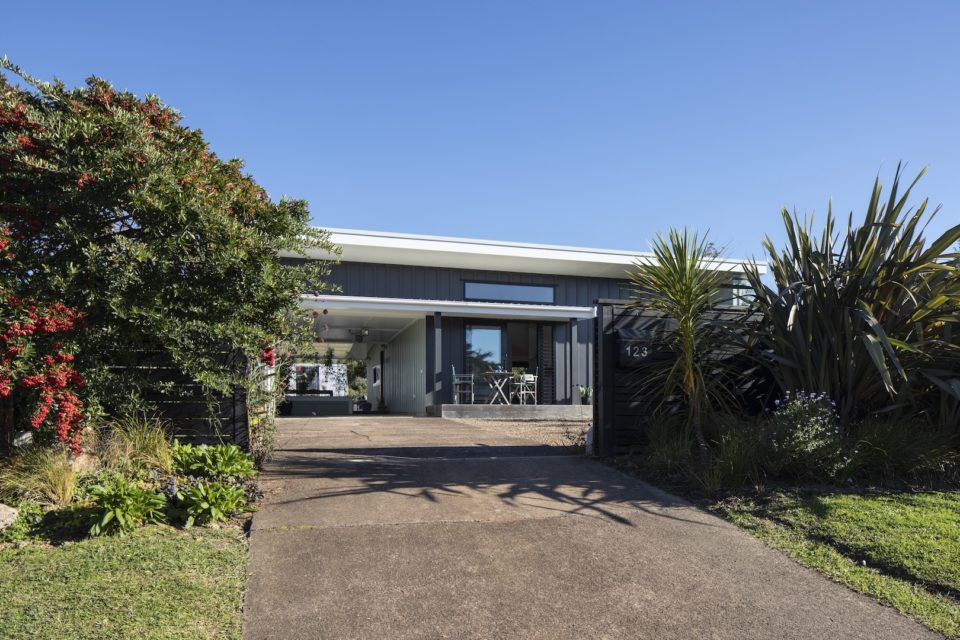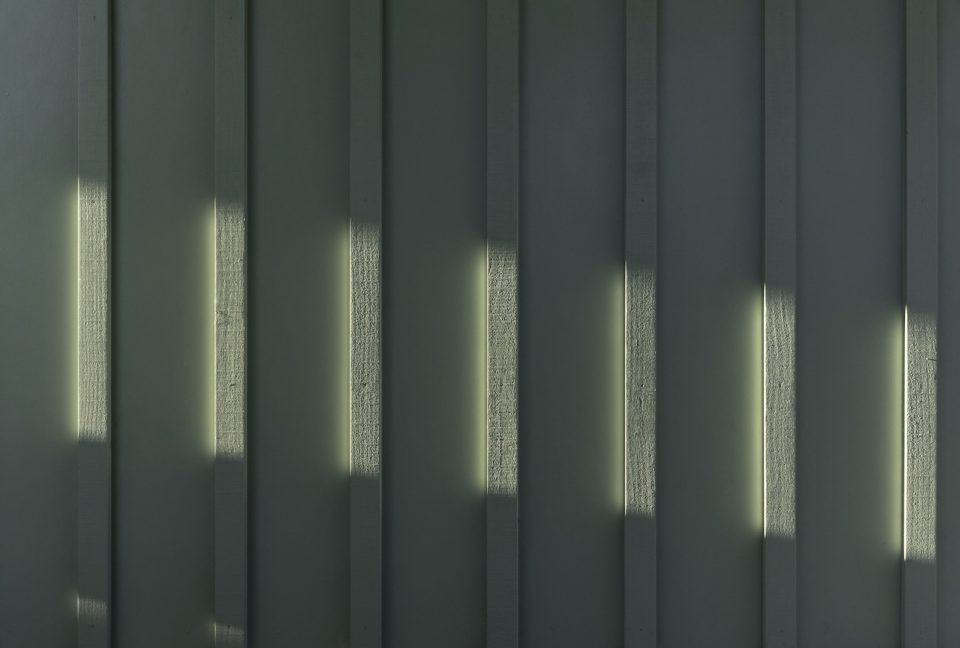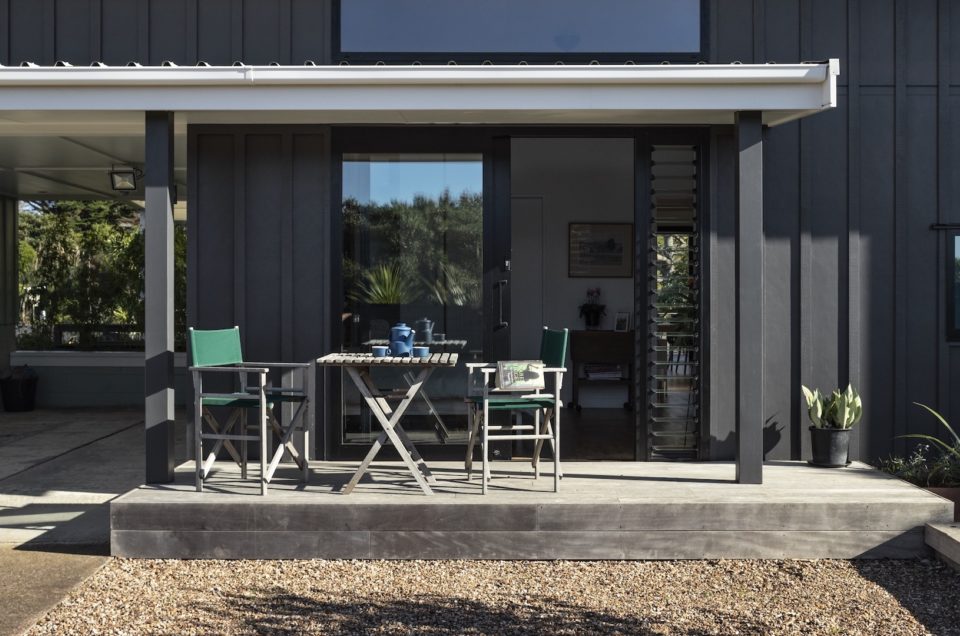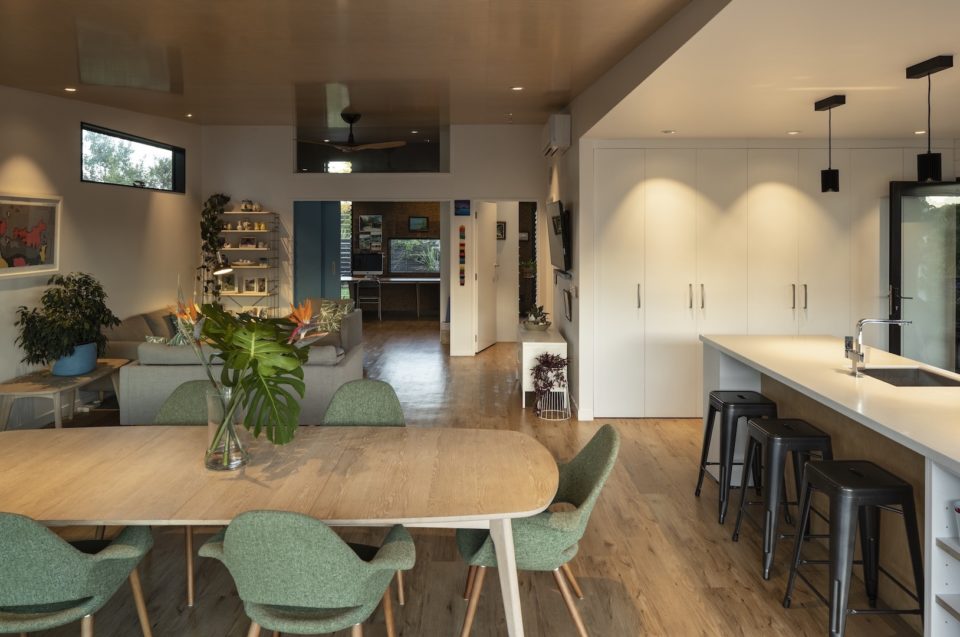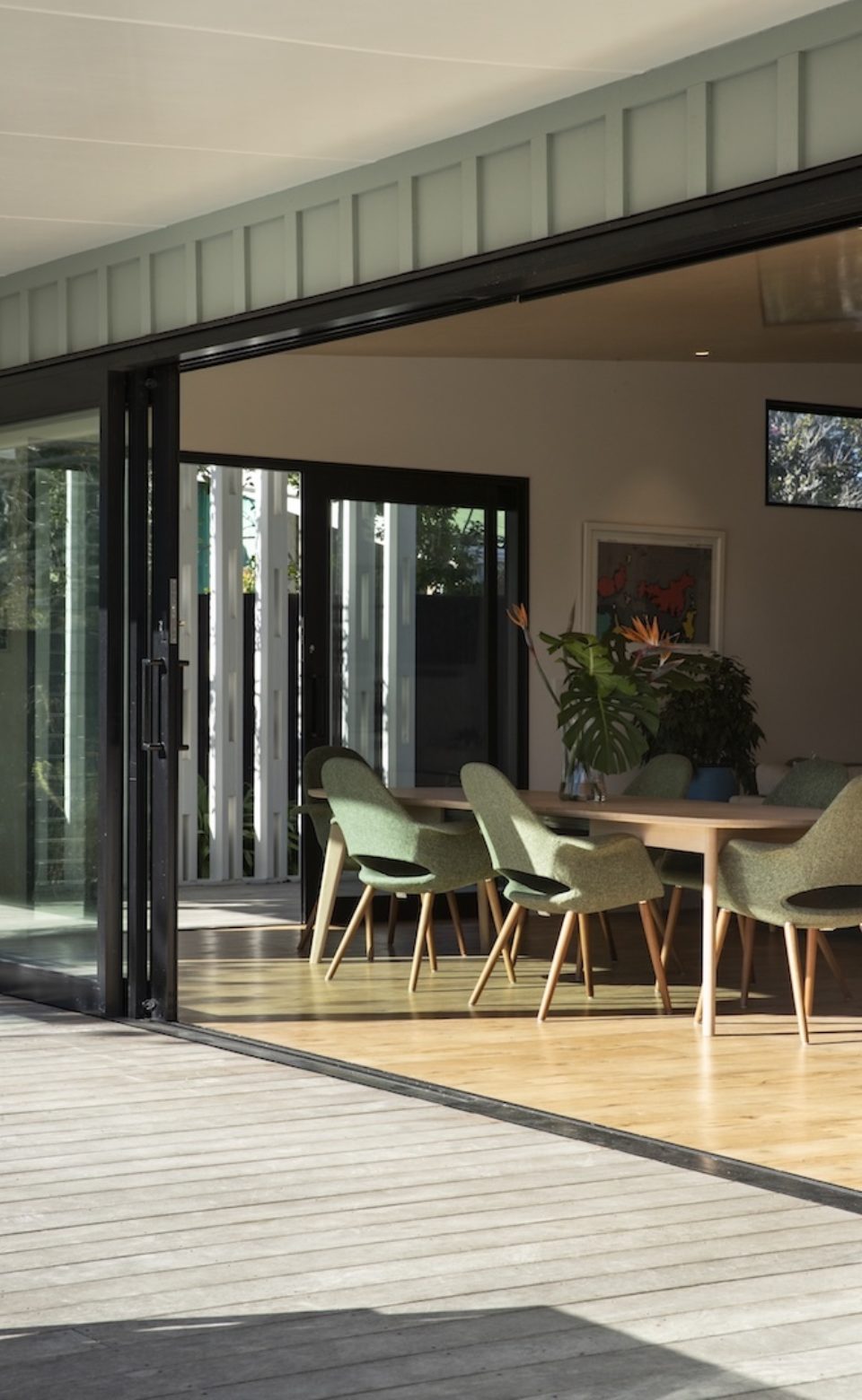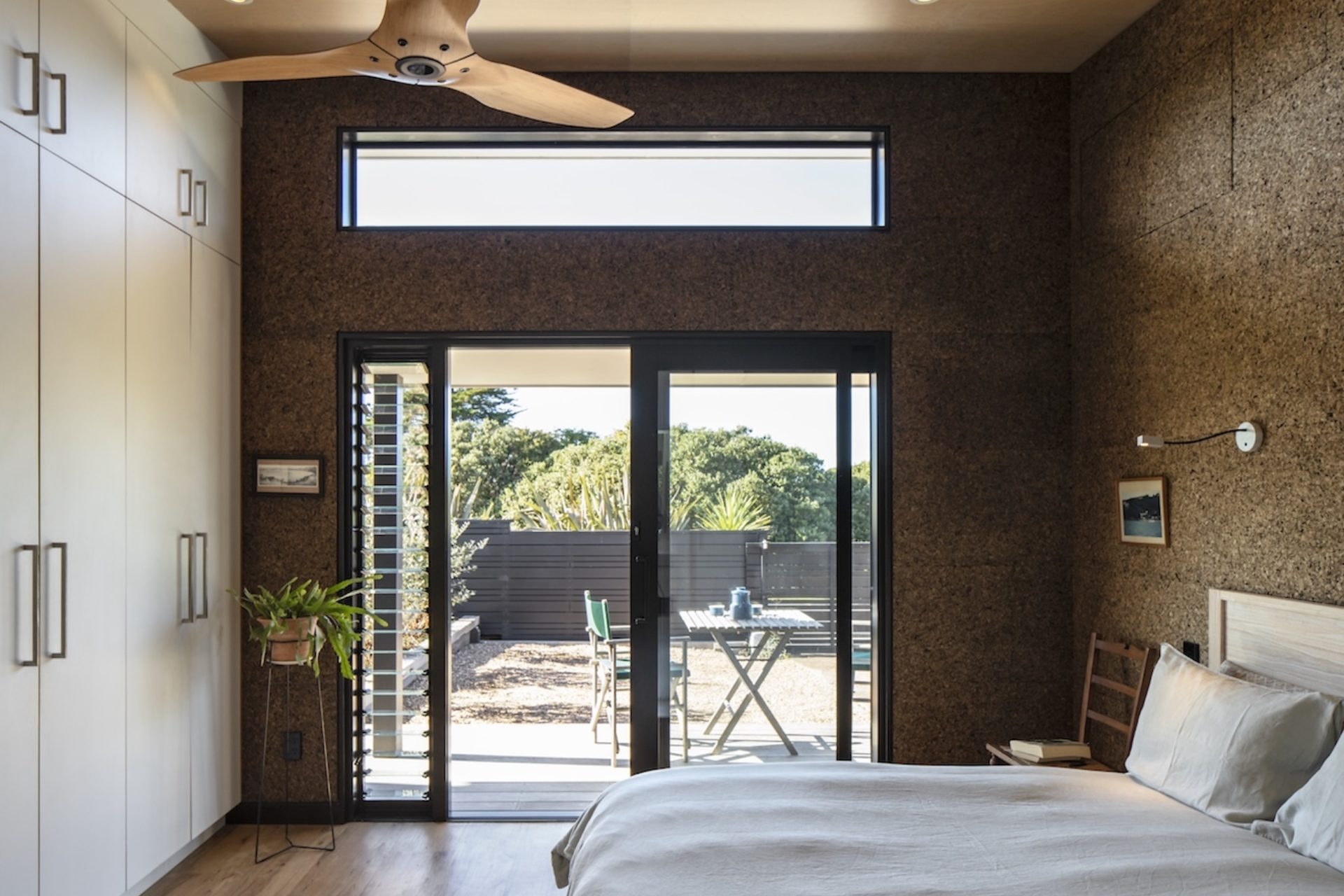 Our client says
"Malcolm transformed an ugly, dilapidated, dark house into a stylish, welcoming, light filled home "
– Erin Martin