Malcolm Taylor and Associates
Ngarimu Bay 
House
Ngarimu Bay, Coromandel
Residential
This project was the 5th we have designed & built together & the combination of the skill & experience of this client/builder/joinery maker allowed the building to start with an ambitious structure & then be finished in timber, with a... Read more
This project was the 5th we have designed & built together & the combination of the skill & experience of this client/builder/joinery maker allowed the building to start with an ambitious structure & then be finished in timber, with a high degree of skill & finesse.
The Program was to design a 3 bedroom house for a semi-retired couple. Central to this main space is the Kitchen, which is also housed within a container.
There are four containers that stride down the site toward the view from a very quiet private service lane. The view opens as you track through the house & comes to an end at the Kitchen & family space. The house creates a courtyard to the north & connections back to the Thames Coromandel range, as well as opens up to the expanse of the Firth of Thames, with carefully placed windows & doors.
All the cladding & joinery has been made from oil stained cedar, giving this house a very "Arts & Crafts zeitgeist" softening the crisp rectilinear forms that step along the narrow site.
This house is the clients dream home & spend many hours reading & gazing out to the ever-changing seascape.
Awards
2015 –

NZIA Waikato/BOP Branch Award, Residential

2015 –

DINZ Best Design Awards, Spatial Design Residential Interior Finalist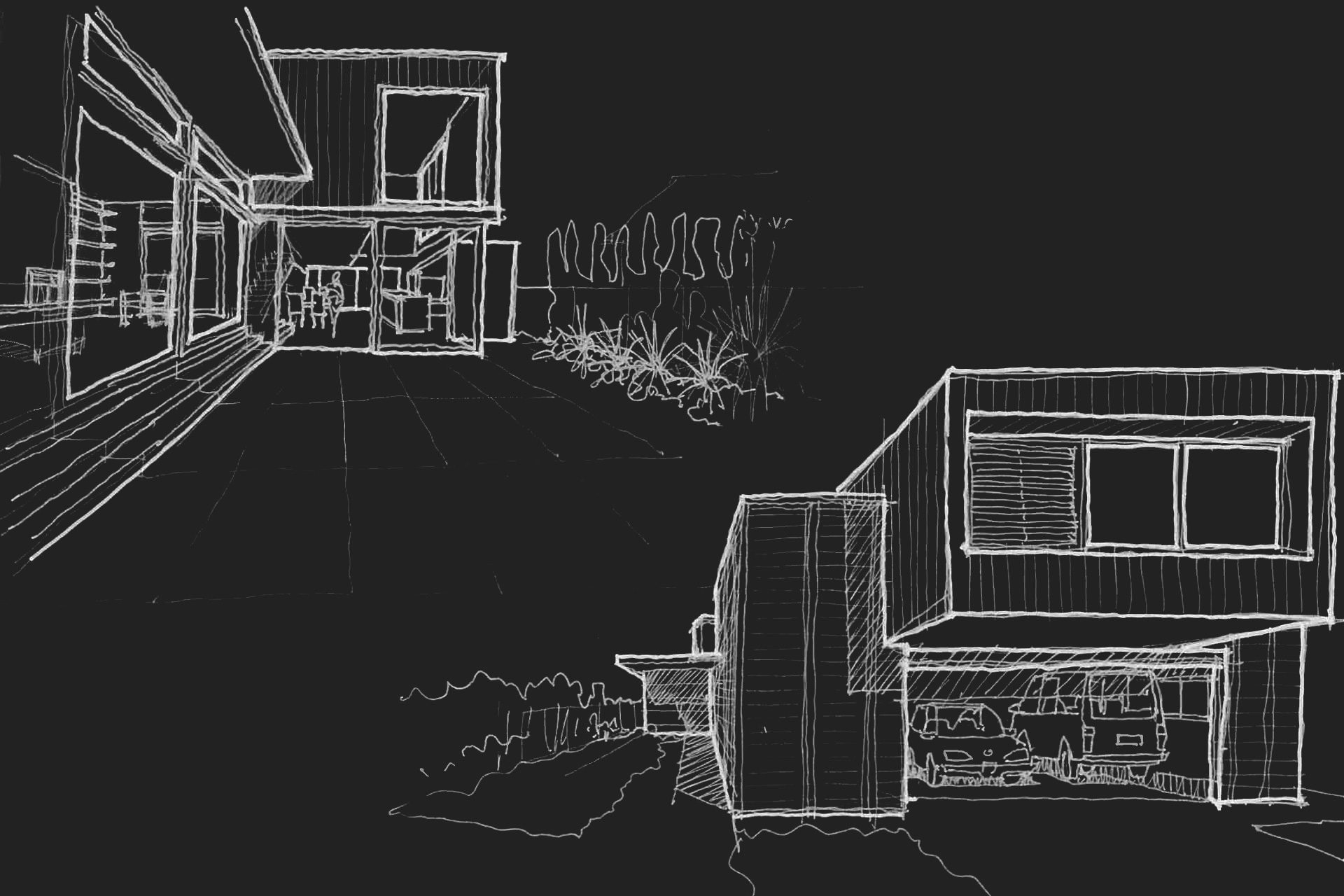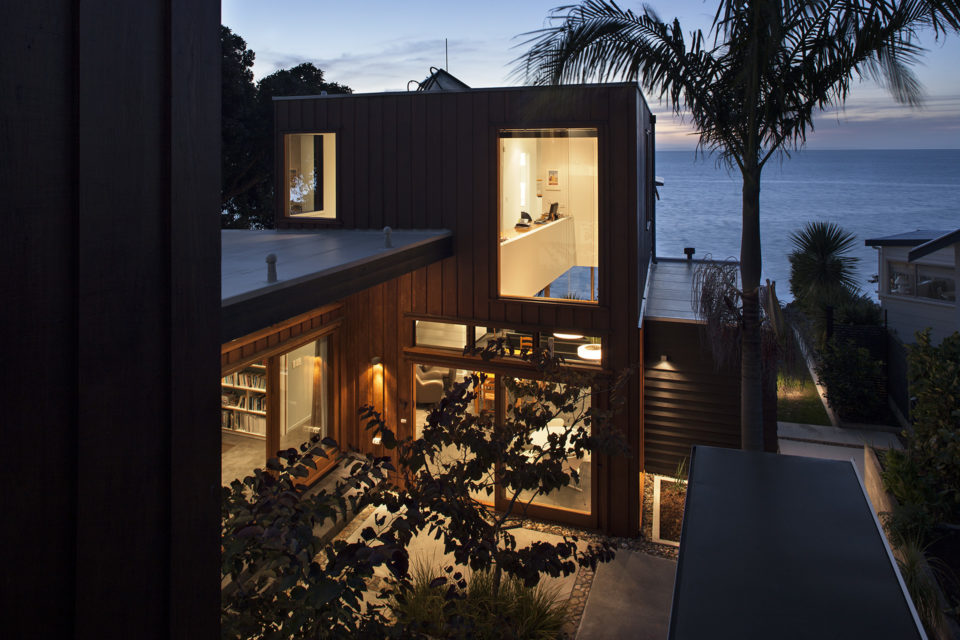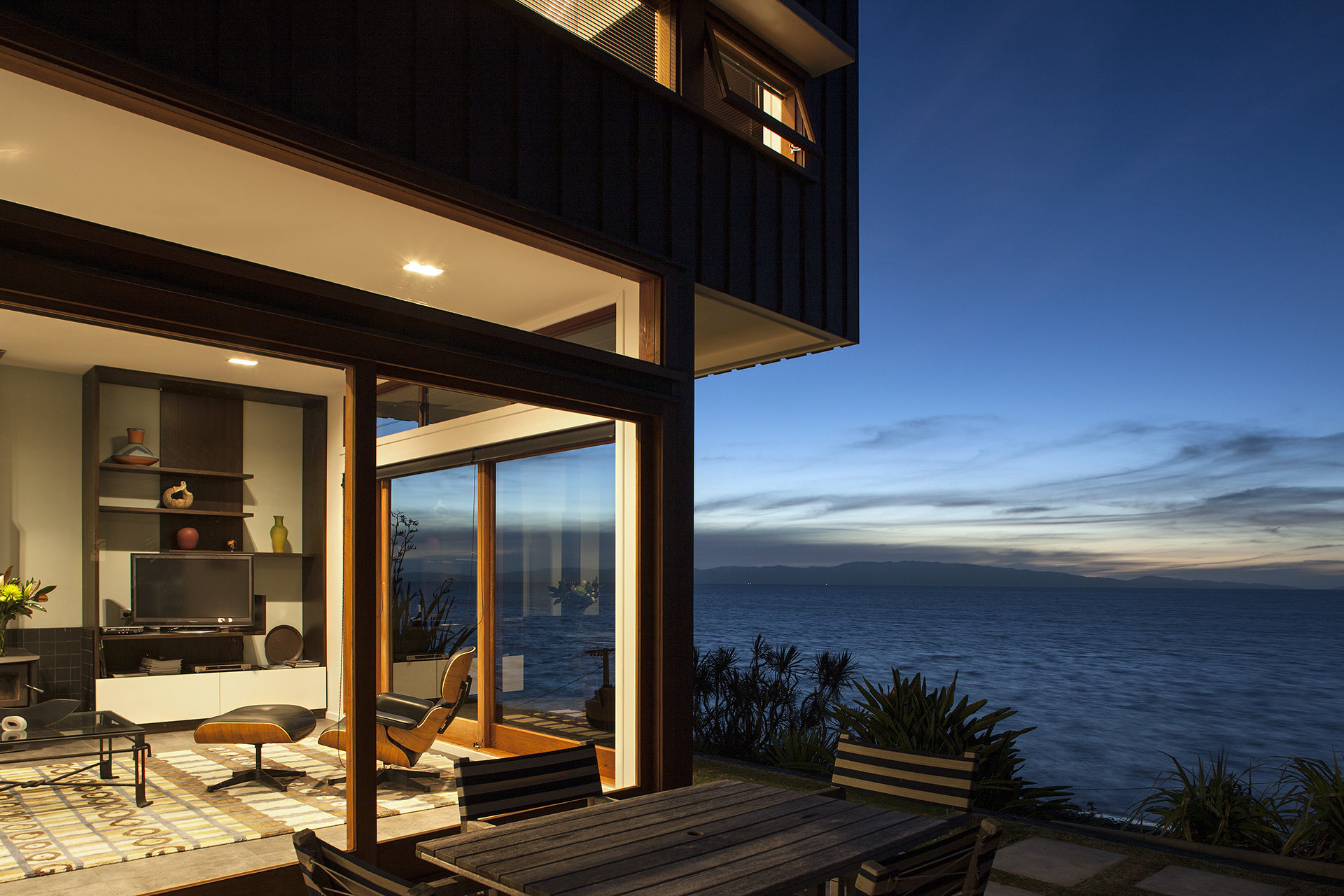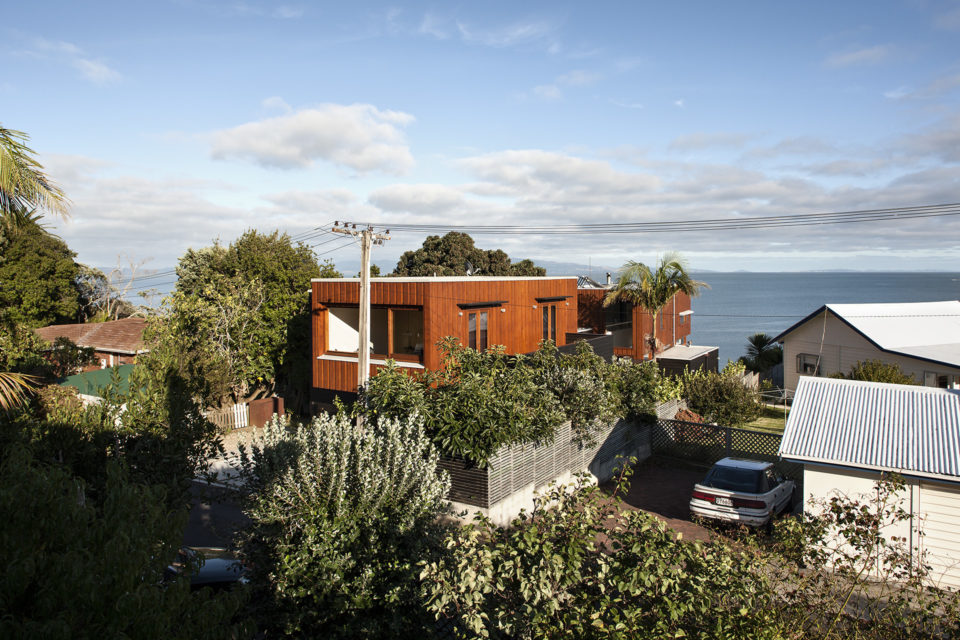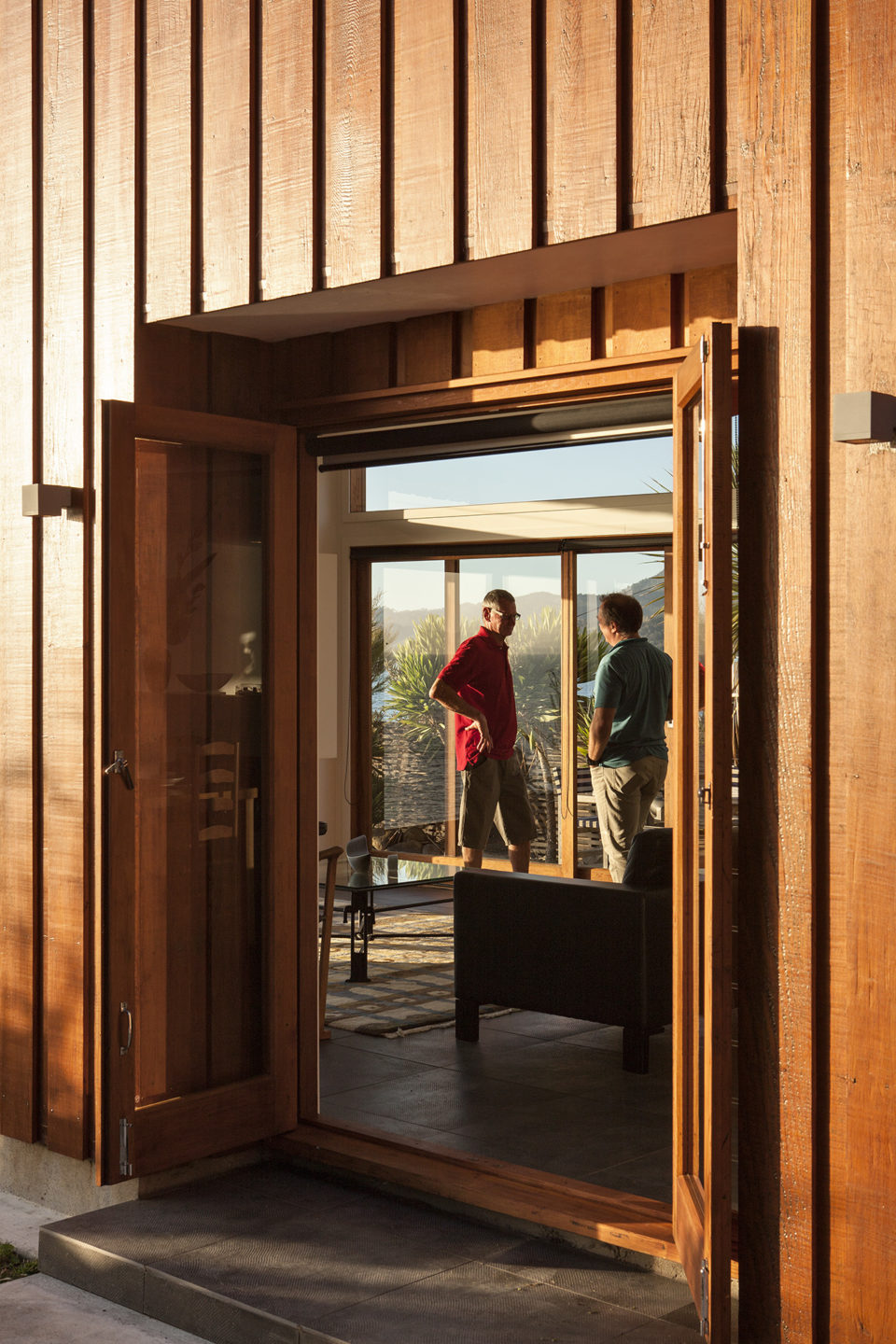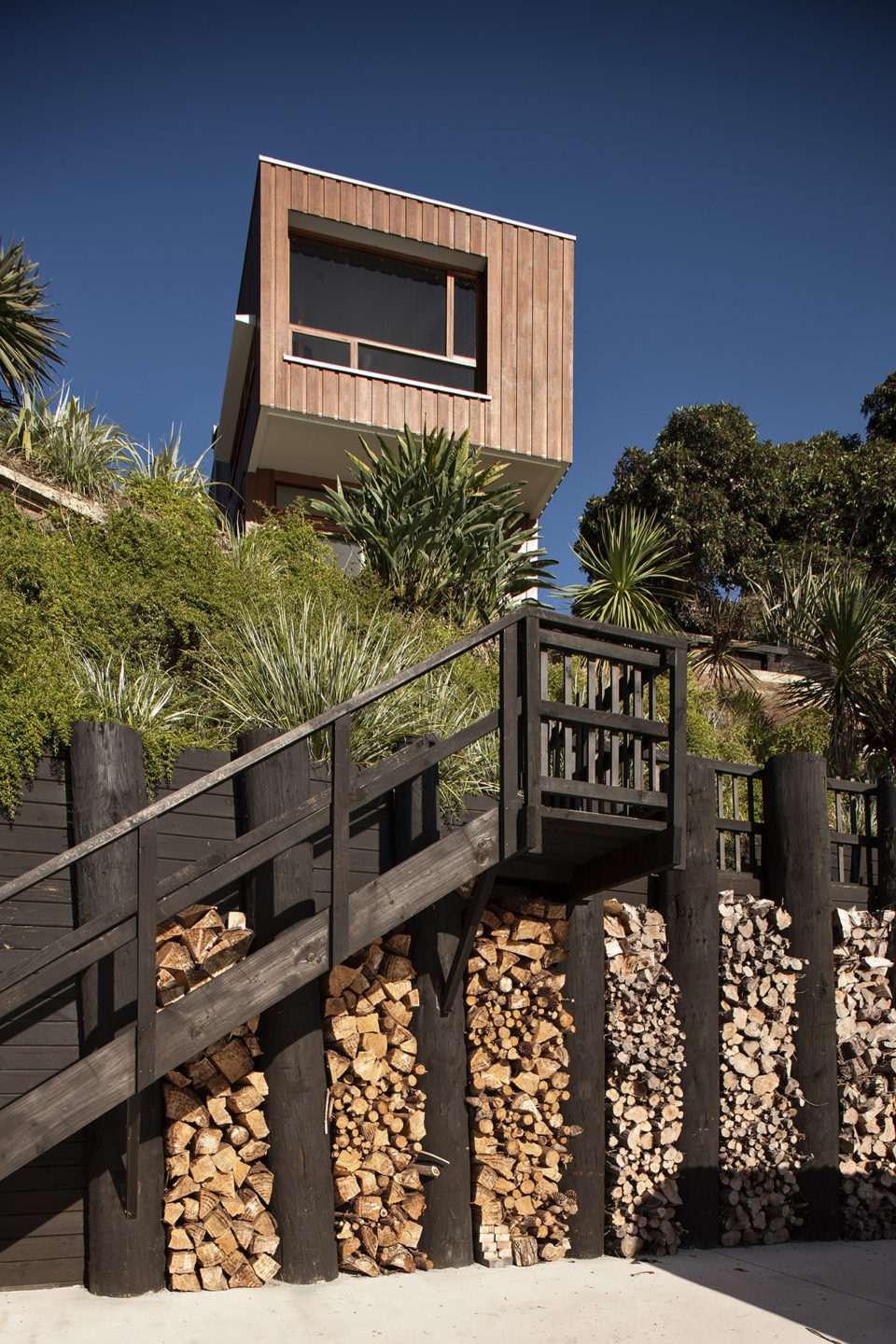 Our client says
This is our ninth project with Malcolm and it won't be our last. We love his work; we find the process inspirational and motivational, and the results deeply satisfying. We are builders and believe that we have a certain sense of design ourselves, but we always consult Malcolm to nudge us to a more exciting and edgy result.
– Glen & Gail Loane